Batman Begins Blu-ray Review
by Loys Johnson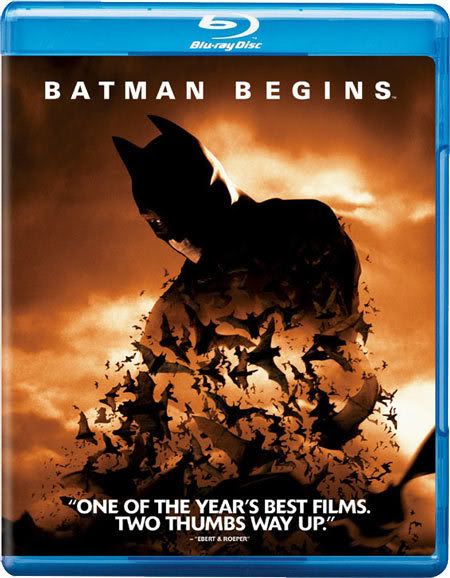 Video:
Batman Begins hits blu-ray with the same great transfer from the HD DVD release. Included is the usual Warner
1080p/VC-1 video transfer
, and it looks great. Batman Begins is a very dark movie, but the transfer was great. What impressed me was how vibrant the colors were, which really brought the movie to life. Black levels were extremely solid, and detail was great. The "3D effect" is used quite often with high definition, and Batman Begins is no different. The movie really popped from beginning to end. Some would say the transfer is semi-soft at times, but that's nothing to complain about with this consistent transfer. While the transfer is nothing new, it still manages to hold up to some of the best video transfers coming out today.
9.5/10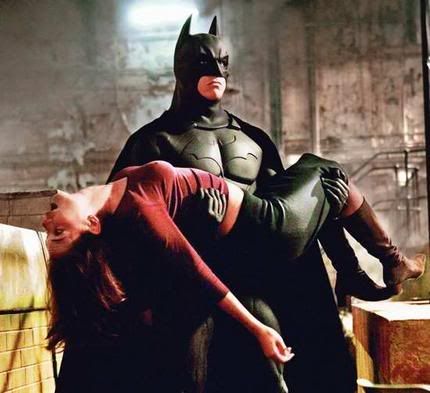 Audio:
Warner brings Batman Begins with the same
English Dolby TrueHD 5.1 Surround track
included on the HD DVD version. Looking for something to demo your new audio system? This is the perfect disc for any Batman fan. The audio mix is very impressive, and dialogue was crystal clear throughout the entire movie. Great job Warner, let's just hope they stop giving certain titles the audio shaft, and include Dolby TrueHD with all future releases. This proves that when they want to, they can really impress in the audio category. This is the sound of perfection.
10/10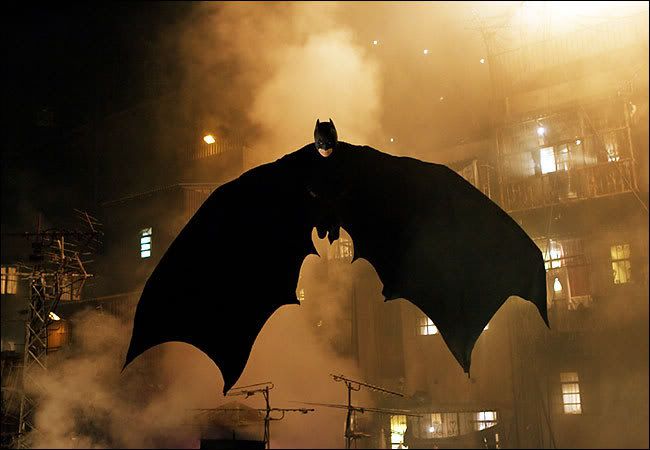 Extras:
Tankman Begins
The Journey Begins
Shaping Mind And Body
Saving Gotham City
Gotham City Rises
Batman - The Tumber
Cape And Cowl
Path To Discovery
Genesis of the Bat
Reflections on Writing
Stunts
Digital Batman
Confidential Files
Theatrical Trailer
IME: In Movie Experience
Blu-ray Exclusive:
The Dark Knight Prologue
The extras were all pretty impressive. I extremely enjoyed the included Dark Knight prologue. It definitely does it's job, and makes you want to see the upcoming sequel The Dark Knight. The In Movie Experience is the same one included on the HD DVD. It was decent, it was one of the first titles to include IME on HD DVD, so it wasn't as impressive as more recent releases. It felt a bit bare bones many times, there were long sequences with out commentary. Like I said, it was decent, and a great feature if your a fan of the film. The rest of the extras are all pretty good as well, a lot of behinds the scenes work, and shows what into making the film.
9/10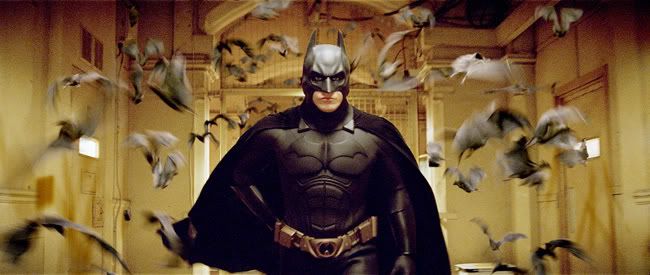 Blu-news Summary:
Batman Begins makes a great Blu-ray disc. The video is great, the audio is amazing, and the extras were all surprisingly good as well. The audio department is what really impresses on the disc, and worth a pick up if you just want to test your new setup. The movie is awesome, which makes it even more of a reason to go out and buy this today!
Easily recommended.