The Eye Blu-ray Review
by Loys Johnson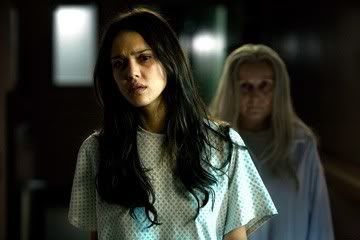 Picture:
Lionsgate
brings '
The Eye
' to Blu-ray with an impressive
1080p AVC MPEG-4
video transfer.
The picture quality shined in both the day and night scenes. Day scenes tend to look good in just about any decent video transfer, and night/dark scenes don't always shine so much.
Luckily 'The Eye' is one of the better transfers, the colors are rich and vibrant throughout the entire movie, with just a little edge enhancement. The edge enhancement in the film was hardly noticeable, so I wouldn't take much away from the transfer. Overall I was very impressed, the movie is dark, but it managed to surpass my expectations.
9/10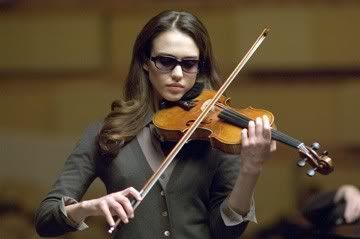 Audio:
The
DTS-HD Lossless Master Audio 7.1 Surround
track is very strong. The surround track really brought a lot to the overall movie experience. There's not much to say other than it fit the movie perfectly, was it the strongest audio I've ever heard? No. But it did a lot to suck you into the film, and added a lot to the overall atmosphere of the movie. The bass was great throughout, and dialogue always managed to stay clear as well. This is the look and sound of perfect.
10/10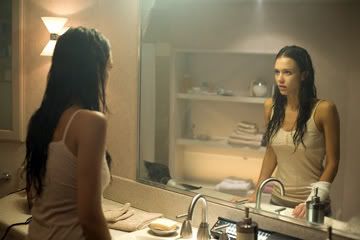 Extras:
Becoming Sydney
HD
Shadow World: Seeing The Dead
HD
The Eye: An Explosive Finale
HD
Birth Of A Shadowman
HD
Theatrical Trailer
HD
Deleted Scenes
SD
Lionsgate Digital Copy
SD
The extras were decent, the movie was labeled as a '
2-Disc Special Edition
' which would make you believe there was a second disc with extras. In reality the second disc is just a digital copy. The digital copy is good if your a fan of the movie, put it on your iPod and watch it on the go, but for many it is pretty useless as well. The documentaries were all decent, nothing stood out or had much replay value. The deleted scenes were in standard definition, which was very dissapointing. The featurettes were all pretty short, but decent.
5/10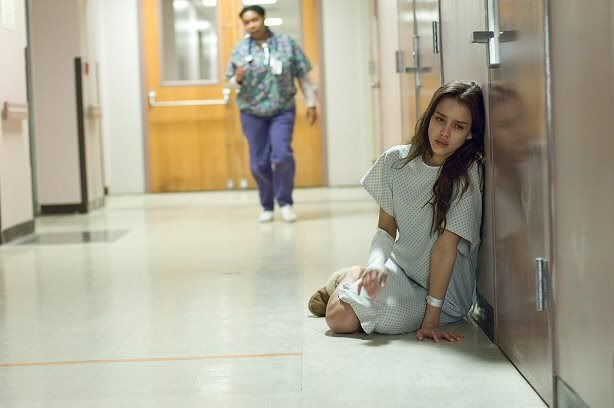 The Blu-News Summary:
'The Eye' was a surprisingly entertaining movie. I had my doubts based on film reviews and word of mouth, but it felt as if I was watching an entirely different movie. 'The Eye' kept me entertained and interested from start to finish, The video transfer was very strong, and the audio even stronger. decent extras, and a digital copy for no additional MSRP hike of standard Lionsgate new releases made it even better. I can see the movie not being for everyone though, so I would say '
Give It A Rent At Least
'. Not all remakes suck entirely.