The Mummy (1999) Blu-ray Review
Written by Loys Johnson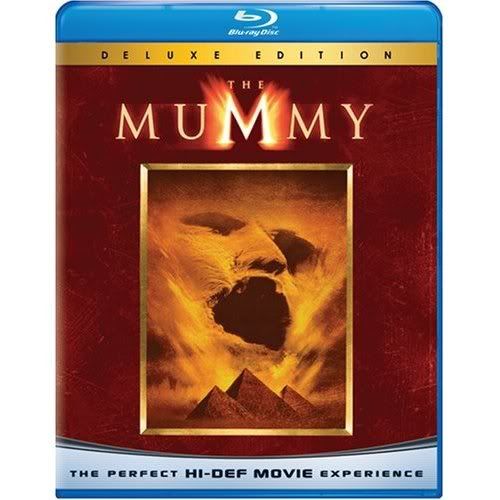 Video:
Our first Universal Blu-ray review has finally come! I was very interested in how the picture quality would be different if at all from the previous HD DVD release of The Mummy. To my surprise I found the video a bit sharper, which may not mean much, but it's hard to top something that was already great. Keep in mind this release is almost 10 years old, and at times it shows it's age, but that's the source and not the transfer.
I found the colors very vibrant, and detail extremely stunning many times, especially during close-up shots. I also found the black levels extremely solid and deep. There was grain throughout the film, but it's part of the film, and was non-intrusive to the high-def experience. I was very impressed, the transfer is true to the source, and truly shines in high definition.
8/10.
Audio:
This is where the release truly impresses, high definition video is only part of the Blu-ray experience. And titles like this really prove it. Universal presents The Mummy with a D
TS-HD Master Audio 5.1 Surround track
, and it's simply amazing.
The Mummy is filled with non-stop action, and it truly benefits with lossless audio. The action sequences are epic, the music and action really comes to life from beginning to end. It also provided chills at times, the scarabs most definitely made me look around to make sure it was coming from the film. Dialogue was nice and clear for the majority of the film, there were about two scenes in which it was a bit more quiet, but not much to complain about. For an almost 10 year old film to sound this fantastic just excites me for future Universal catalog releases.
9/10.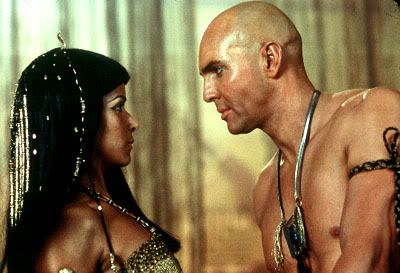 Extras:
Audio Commentaries
Deleted Scenes
Photograph Montage
"Building A Better Mummy" Documentary
Visual And Special Effects Formulations
Storyboard-To-Screen Comparisons
Blu-ray Exclusive:
Picture-In-Picture Feature
"Tomb Of The Dragon Emperor: Preview"
The extras were all in standard definition, which was a bit disappointing. But I'm glad Universal did include quite a few extras, and Blu-ray exclusive features to boot. The Picture-In-Picture feature is quite entertaining, and Universal has been able to successfully port the U-Control feature touted on many of their HD DVD releases. The Picture-In-Picture did include some of the extras already on the release, but that was no issue as they included many other features and still managed to keep me entertained from start to finish. Definitely impressive features, and can't wait for future releases and Blu-ray exclusives.
8/10.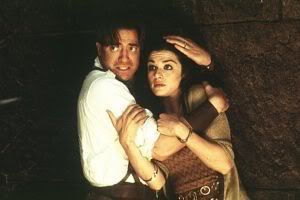 Blu-news Summary:
The Mummy was a great popcorn flick, it's a fun movie filled with non-stop action, which was what I really liked about the film. The movie provided a great mix of action and humor, and a few creepy moments as well. It's not the most amazing movie, but if you are looking for a fun night of entertainment, this is definitely one to consider.
The Blu-ray release is very impressive, the video was top notch considering it's age, and the audio was even better. The extras although in standard definition, at least were plentiful and entertaining, Universal even brings in some Blu-ray exclusive features to the release as well, if this is just Universal's first Blu-ray release, I really can't wait for their future releases. Overall I would definitely say '
Recommended
.'