The Mummy Returns Blu-ray Review
Written by Loys Johnson

Video:
The Mummy Returns comes to Blu-ray with a
1080p VC-1
video encode. Already seeing how impressive The Mummy (1999) was, I was definitely excited to see how the sequel would look. The Mummy Returns is absolutely stunning, and I wish all catalog titles could look this good.
The film had a very clean look, with very little grain. The colors were vibrant throughout, and popped from start to finish. There were some scenes that didn't look as vibrant, but still keeps it close to perfection.
9/10.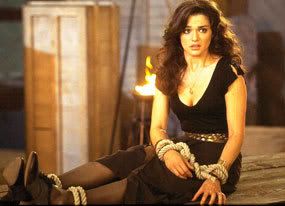 Audio:
The Mummy Returns is given a
5.1 DTS-HD Master Surround audio
presentation, and it never fails to impress. The action throughout the film comes to life, it really was mind-blowing at times. Dialogue was clear throughout, efffects came to life, and the bass was very deep, there really was nothing I could find wrong with the audio. This is the sound of perfection, and it's beautiful.
10/10.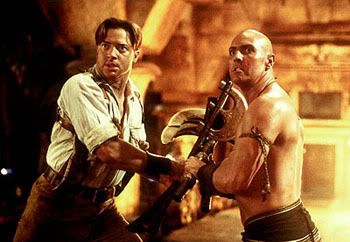 Extras:
Audio Commentary
Spotlight On Location Feature
Visual And Special Effects Formation
Outtake Reel
"Forever May Not Be Long Enough" Music Video
Blu-ray Exclusive:
Picture-In-Picture
"Tomb Of The Dragon Emperor: Preview"
The extras did not feel as expansive as I would have liked, that said though they were all pretty interesting and fun. They were all in standard definition though. The Picture-In-Picture track was very solid, and I'm glad Universal successfully ported it over from the HD DVD version. The sneak preview is included on both Mummy movies, which is basically a trailer promoting the upcoming third film. The audio commentary was pretty good, and I really enjoyed the Picture-In-Picture track more than I thought I would.
6/10.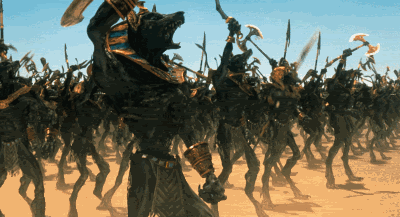 Blu-news Summary:
The Mummy Returns is a sequel that actually manages to stay up to the level of the original, which I quite enjoyed. The movie is once again filled with action, humor, and much more. The video and audio presentations are both demo material level. The extras are in standard definition, but still entertaining and interesting. There was not much that bothered me with the release, and the presentation is just stunning, '
Highly Recommended.
'