The Ruins Blu-ray Review
by Loys Johnson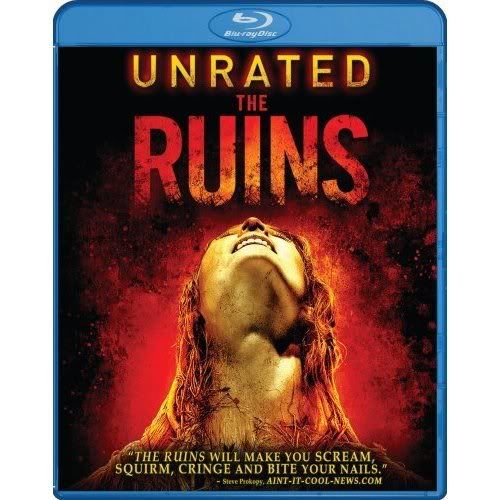 Video:
The Ruins comes to Blu-ray with a 1080p/AVC MPEG-4 transfer. Overall I thought the movie looked great. Day scenes were the best looking, while night and dark scenes were a bit disappointing. The day scenes were of course very bright, and filled with the vibrant colors of the jungle. The night scenes were very dark and gritty, it was hard to really see what's going on at all times, but it wasn't bad. Overall it was a good transfer, while it's not amazing, it's what is to be expected with a standard day and date release done right.
9/10.
Audio:
Dolby TrueHD 5.1 is presented for the Ruins, and it's top notch. The audio was very immersive to the movie. You will hear ever squirm, squirt, and splatter in this very creepy and bloody film. The dialogue was always clear, and there was nothing to complain about. It wasn't demo material, but it was pretty dang close.
9/10.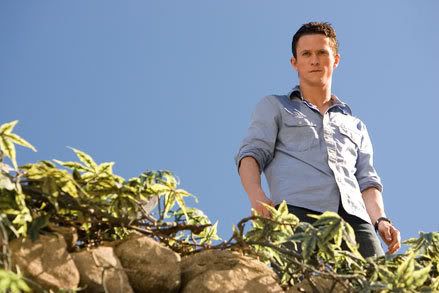 Extras:
Making The Ruins
Creeping Death
Building 'The Ruins'
Audio Commentary
Deleted Scenes
Theatrical Trailer
The extras were decent. The alternate endings were interesting, definitely gives the idea for a sequel. The features were all in high definition, which was a plus.
7/10.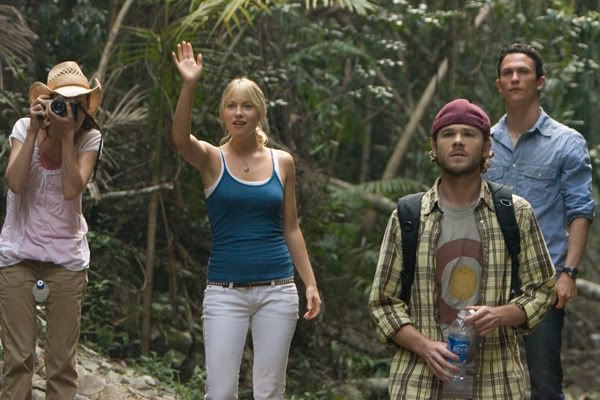 Blu-news Summary:
The Ruins was a decent movie, and while it was not very scary to me at least, it did deliver in the gore category. The movie will give you chills, and the overall setup of the film is good. My only complaints is how easy 'The Ruins' could have ended, watch the movie and you will understand. The picture and audio quality were both solid nines, and just as I expected. The extras were all in high-def, and all pretty decent. I would say "
Recommended
."