Step Up 2: The Streets Blu-ray Review
by Loys Johnson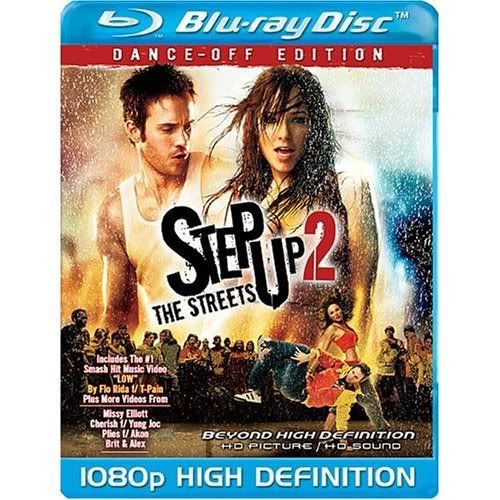 Video;
Step Up 2 is given a 1080p AVC/MPEG-4 video transfer and it was actually a bit dissapointing. The movie has great detail and doesn't look bad whatsoever. It's just not the eye candy I was expecting, the colors really didn't pop much, they stayed pretty flat and gloomy. I have the DVD as well, and when I compared them, the Blu-ray had a significant improvement. So I wouldn't say there's much wrong with the transfer, but the actual source. Overall it looked decent, and very good at times.
7/10.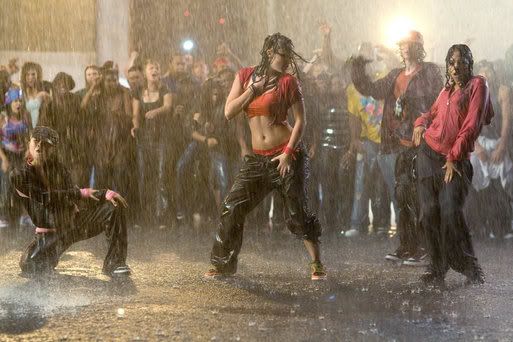 Audio:
Disney gives Step Up 2 a uncompressed PCM audio track. The movie was all about music, and it managed to sound extremely solid throughout the entire film. The music tracks were great, and felt surprisingly more immersive than I expected. It's not demo material, but a possiblility for music fans. It sounds great, and a solid effort.
9/10.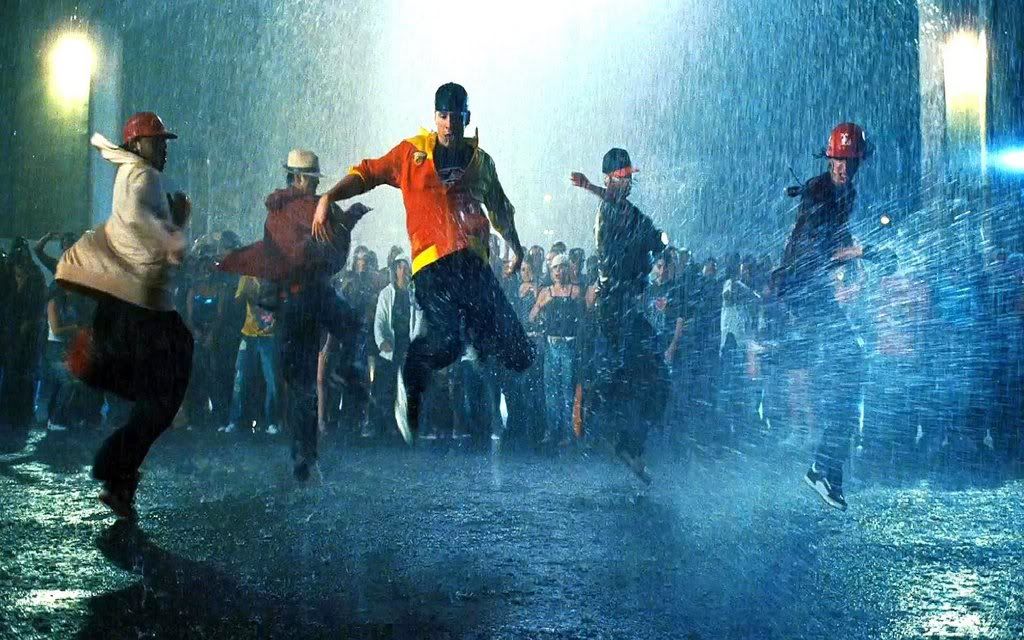 Extras:
Flo Rida - Low (Feat. T-Pain)
Missy Elliott - Ching A Ling/Shake Your Pom Pom Double Feature
Cherish - Killa (Feat. Young Joc)
Plies - Hypnotized (Feat. Akon)
Cassie - Is It You?
"Thrue Fresh Eyes" featurette
"Outlaws of Hip Hop: Meet The 410s" featurette
Robert Hoffman Video Prank
Deleted Scenes
Bloopers
The extras were decent, the music videos were all in standard definition though, which was a let down for me. The featurettes were generally entertaining. Overall though the release feels pretty barebones.
4/10.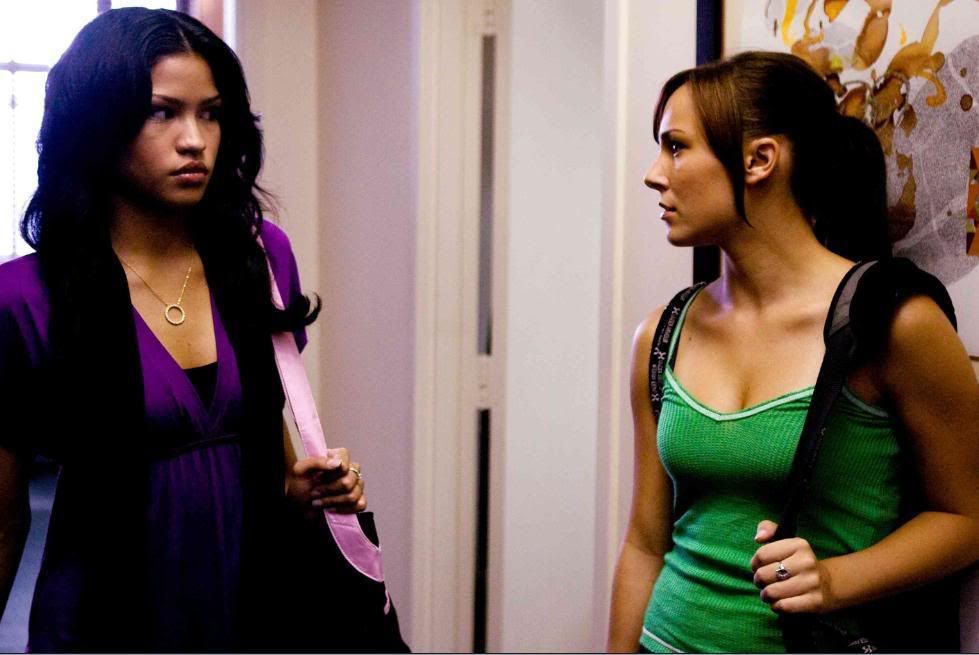 Blu-news Summary:
Step Up 2: The Streets is a teen flick, no questions. If you are not a fan of hip-hop music, dancing, or teenage flicks, you will hate this film. I personally am a fan of the film, and the music. The video was decent, the audio was great, but the extras felt lacking. I would say "
Give It A Rent
"