Baby Mama Blu-ray Review
Written by Loys Johnson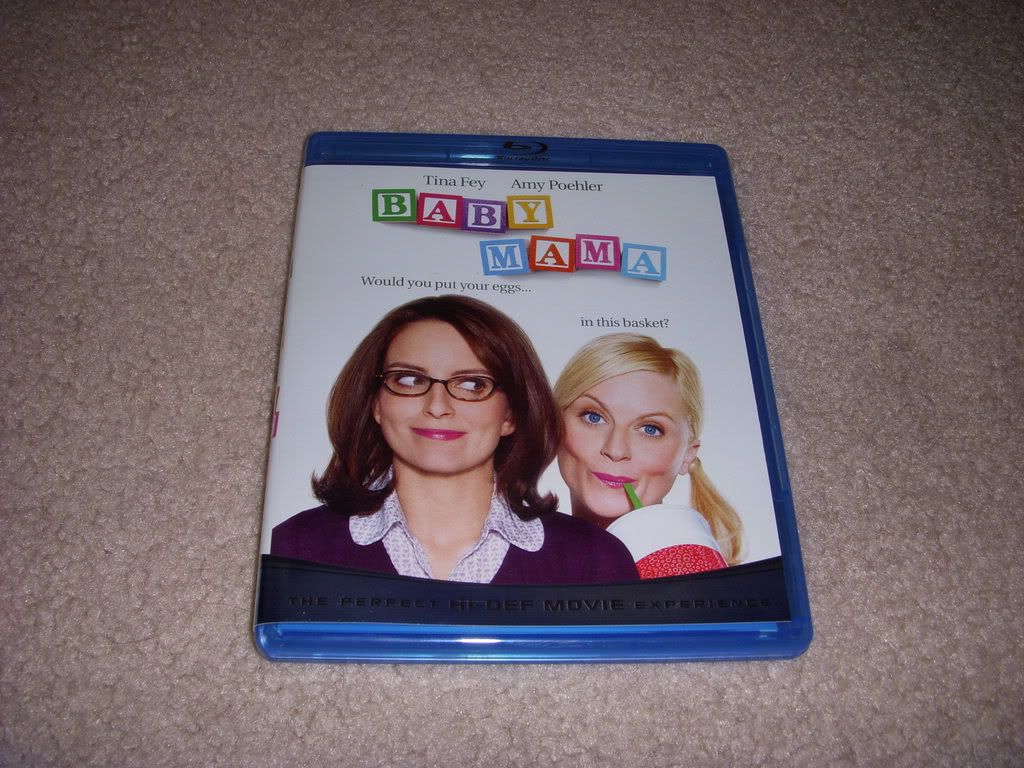 Video:
Baby Mama comes to Blu-ray on a
BD-25
, with a
1080p VC-1
video transfer. The transfer is very good, with detail generally strong. The colors were rich and vibrant, and detail was also very good. black levels are great, always nice and deep. There were a few scenes in which the video did look a bit softer, but still looked quite good. It looks fantastic overall though,
9/10.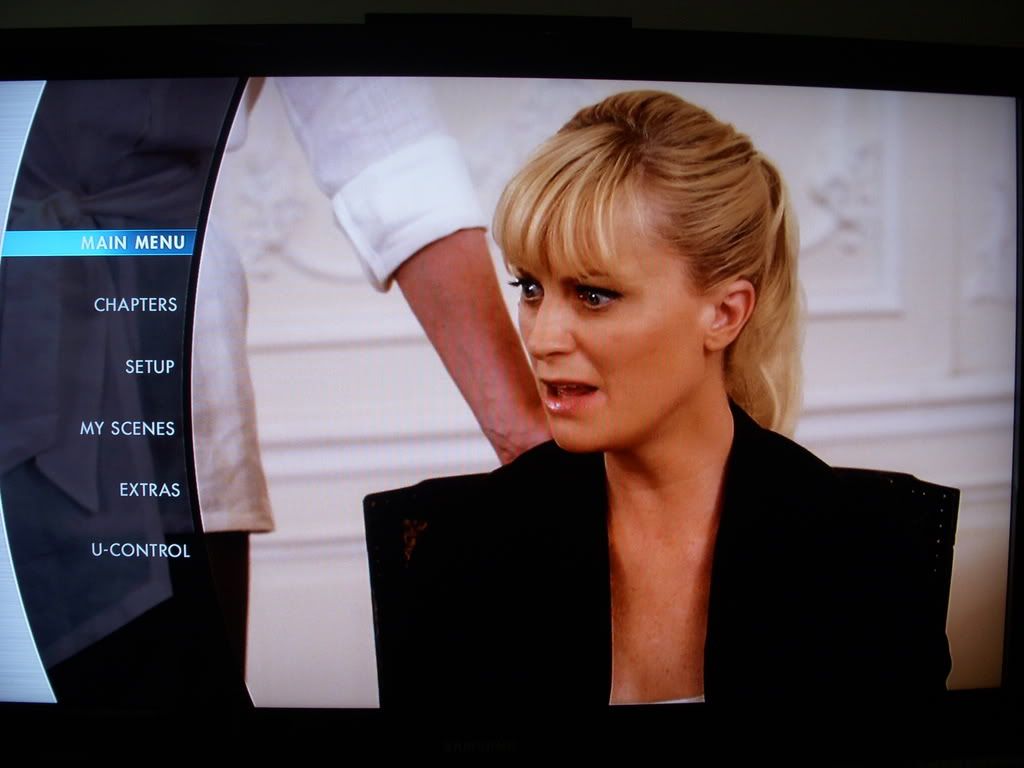 Audio:
Universal gives Baby Mama a
DTS-HD Master Audio 5.1 track
. The track is quite good for a comedy, the film is very dialogue driven, and front-heavy on the speakers. Dialogue was always nice and clear, other than the club scene, in which the surround speakers really came to life. The film is a comedy, which isn't going to be demo material at all, but the audio track does a good job with what it has.
7/10.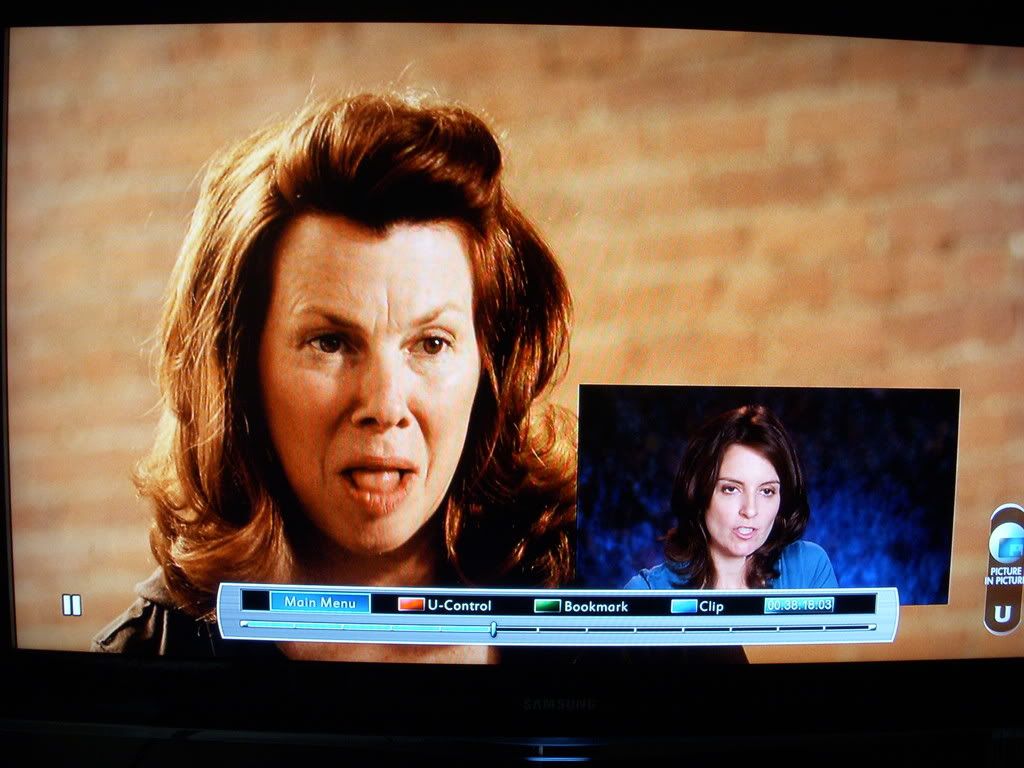 Extras:
Feature Commentary (With writer/director Michael McCullers, Producer Lorne Michaels, and Cast Members Tina Fey and Amy Poehler)
Blu-ray Exclusive:
Picture-in-Picture track
MyScenes
Baby Mama's extras were a mixed bag for me. The feature commentary is quite funny, and just entertaining. The Picture-in-Picture track was good, it included interviews with the actors and what they were filming, including behind-the-scenes footage, allowing you to view certain scenes being filmed while you watch the final product.
There were extras missing from the release, and I assume it's because the release is on a BD25. The missing extras include 'From Conception to Delivery: The Making Of Baby Mama, a "Saturday Night Live: Legacy Of Laughter' featurette, deleted scenes, and an alternate ending. I believe bits of the extras missing were included in the Picture-in-Picture track, such as The Making Of Baby Mama. That is an assumption though, as I have not seen the DVD version.
4/10.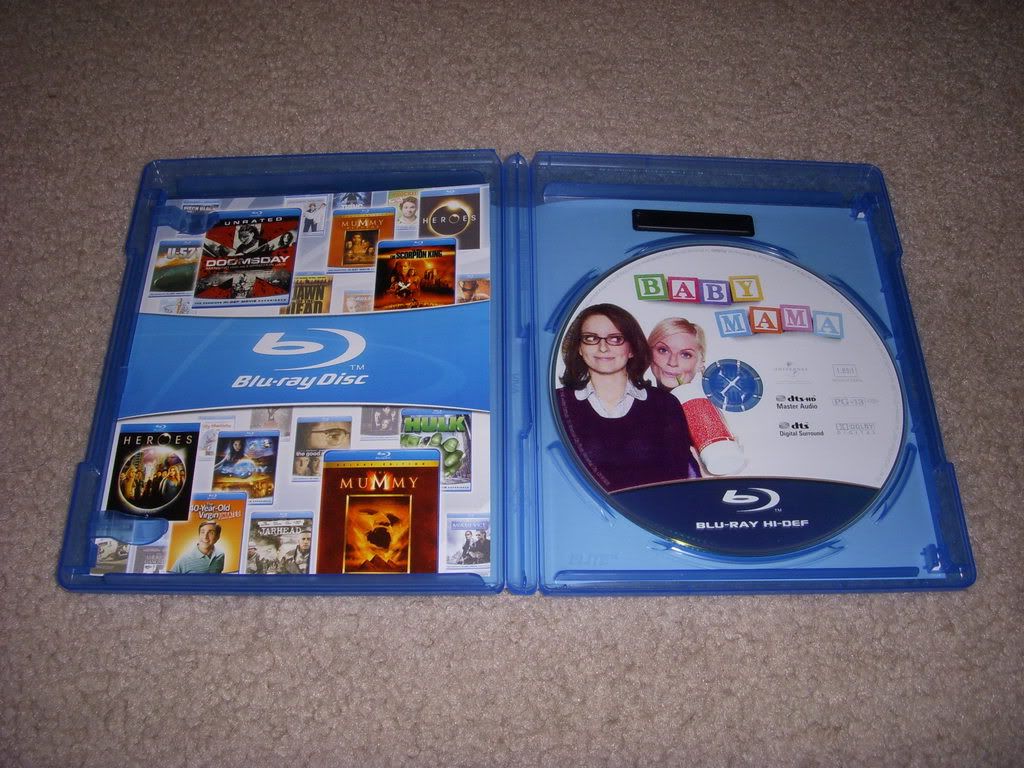 Blu-news Summary:
Baby Mama was an absolute riot, I really enjoyed it. Tina Fey and Amy Poehler are fantastic on screen together, with many great supporting actors as well. The movie has a very feel-good ending which worked quite well. The video transfer is top notch, and the audio is good for a comedy. Extras are lacking, which is unfortunate, but I think it's mostly because of no access to
BD-50
discs. Overall it was a strong package, and would easily say '
Recommended
.'
To Order From Amazon.com, Click Here!
View The Film's Trailer: