Camp Rock Blu-ray Review
Written by Loys Johnson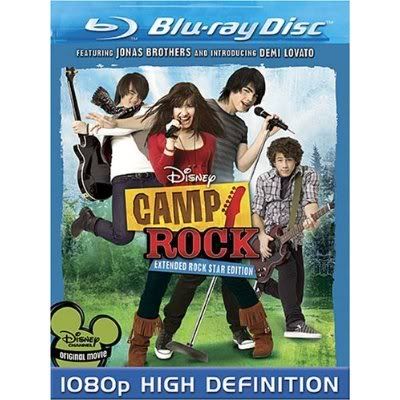 Video:
Camp Rock makes it's way to Blu-ray with a solid
1080p AVC/MPEG-4
video encode. The transfer is first of all quite soft many times, with a fuzzy look to it. The colors are vibrant and bold, bringing as many colors to the screen as they can, whenever possible. The source seems like it was left alone, with no edge enhancement noticeable. Black levels were not as solid as I would have liked them to be, but it wasn't too bad. It's a fine representation of Camp Rock, and while it may not be demo material, it still manages to look quite good.
7.5/10


Audio:
Disney gives Camp Rock a 5.1 Uncompressed PCM Audio track, which sounds quite good considering all things. Camp Rock is filled with quite a bit of music, and the movie really shines in the audio department during the songs. When they aren't singing, it's a dialogue driven movie. There's not much happening, there's no big explosions, no crowds screaming for Hannah Montana, just drama at Camp Rock. When there wasn't any music playing, it just sounded mediocre. Of course I didn't expect much from the source, it is a Disney Channel Original Movie, and with that in mind it does it's job.
8/10.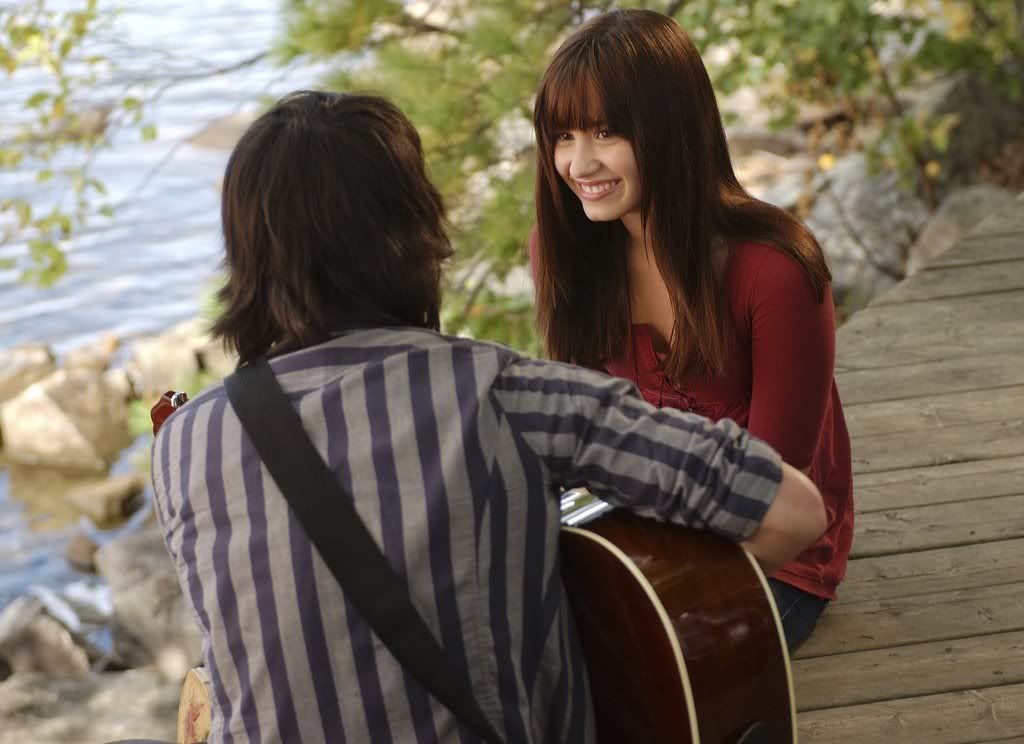 Extras:
Two Music Videos
The Camp Rock Set Tour
How To Be A Rock Star!
Camp Memories
Introducing Demi Lovato
Jonas Brothers: Real Life Rockstars
Hasta La Vista: From Rehearsals To Final Jam
Too Cool: Setting The Scene
Sing Along With The Movie
Camp Rock Karaoke
Blu-ray Exclusive:
None
YES! Camp Rock exceeded my expectations in the extras department! It was quite packed, with lots of featurettes, and behind the scenes of the film. All in 1080p high-def as well. The extras were all quite interesting, some more cheesy than others, but kids will eat it up. The Sing Along with the movie feels kind of pointless, but I'm sure it will serve a purpose in the households of many tweens and young children wanting to 'rock' with the film.
8/10.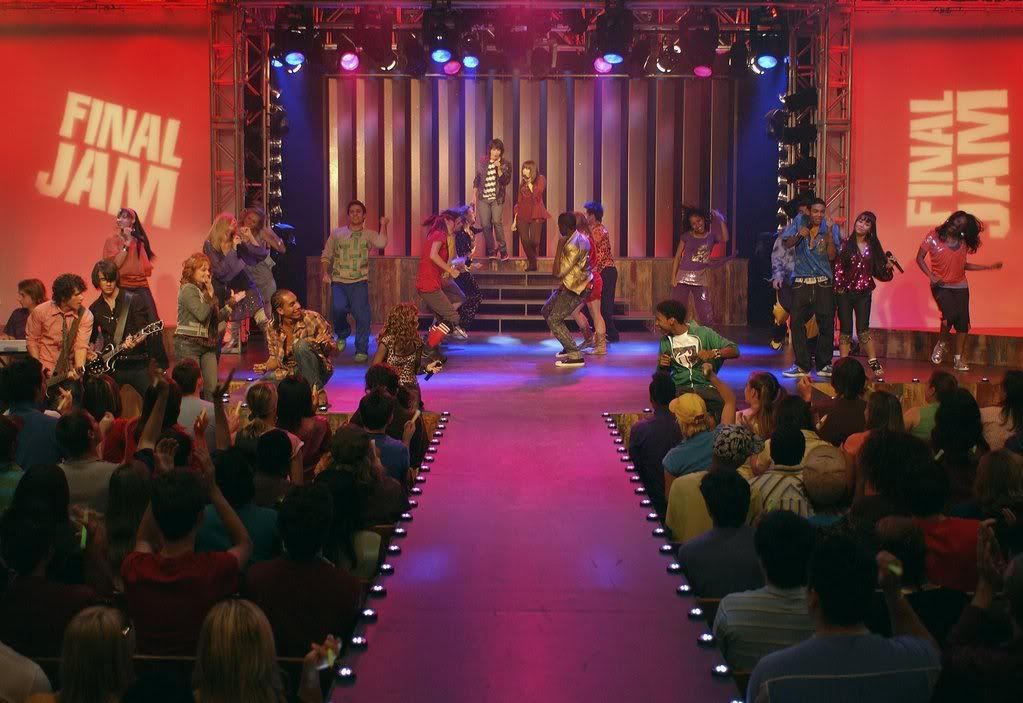 Blu-news Summary:
Camp Rock wasn't a horrible movie, yes I disliked it, but kids will enjoy it. It's a movie with a good message on being yourself, and being the best you can be, regardless of how cheesy it got at times. Demi Lovato's acting in the film bugged me a bit, but enough about her. The video presentation was accurate to the source, and definitely better looking then when I viewed it on ABC High-Def. The audio is impressive at times, but being a dialogue made for TV movie, it gets a bit mediocre at times. The extras were quite packed, in high-definition as well. Overall I wouldn't pick this up unless you like the movie, or have kids/tweens crazy for the Jonas Brothers or just Camp Rock in general. I would definitely say '
Give It A Rent/Fans Only
'
To Order From Amazon, Click here!
View The Film's Trailer: