End Of Days Blu-ray Review
by Loys Johnson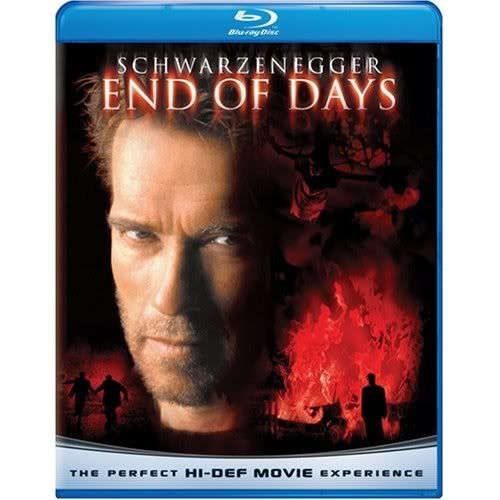 Video:
End Of Days
comes to Blu-ray on a
BD25
, with
1080p
video and a
AVC/MPEG-4
encode. The film opened in 1999, so I didn't know what to expect from the transfer. Previous releases have shown that older films can look amazing, but they can also look quite aged. End Of Days falls right in the middle, there are some scenes that tend to look quite strong, but the transfer is also filled with lots of dirt. The film is very dark, and the black levels remained quite solid from start to finish. Colors are quite vivid for a film this dark, reds seemed to pop the most.
The transfer had many good qualities to it, but the dirt really got intrusive at times. There were some scenes that could have looked amazing had it not been for the clear and constant dirt on the screen. detail was there, but the transfer was also quite soft at times. Overall it's a movie that looks good considering the source and film genre. It's very dark, and unfortunately the transfer does show the film has not aged gracefully. Universal did a good job with the dirty source though, I can't see it looking much better unless it gets a proper remaster.
7/10.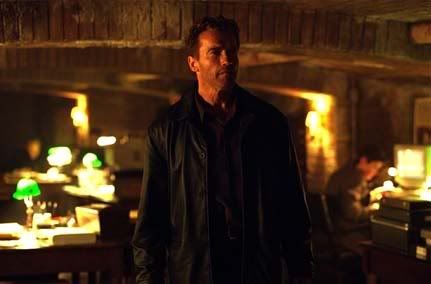 Audio:
Universal upgrades the audio for End Of Days to
DTS-HD MA
, and it sounds quite good. The audio is very front-heavy, which keeps the atmosphere and ambiance from reaching it's potential. The bass packed quite a punch, the room was shaking during any action scene. The mix is generally quite strong, with the only thing stopping it is the focus on the front speakers being a bit excessive, the film yells the need for the surround sound feel, which unfortunately isn't quite there. Overall it was quite good, every explosion was just mind-blowing. The source material is to blame though, but it works with what it has.
8/10.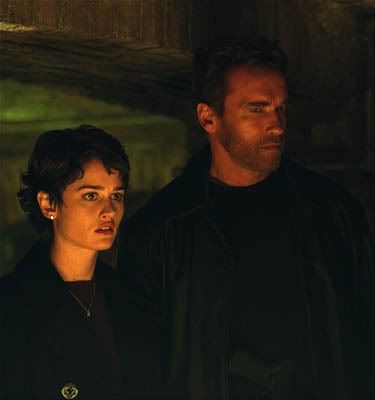 Extras:
Audio Commentary
My Scenes
I was a bit surprised by the lack of extras, I did a quick search online to find that the Blu-ray version is missing quite a few extras that were on the previous HD DVD release, with the missing extras listed:
Spotlight On Location featurette
The Effects featurette
Book Of Revelations
Rob Zombie Music Video
Everland Music Video
Theatrical Trailer
Seeing that this release is on a BD25, could it have been that there wasn't enough room for the standard definition extras? I am not a fan of standard definition extras, so it would have been docked either way, but not including them at all is very unfortunate. The audio commentary was surprisingly entertaining, with director Peter Hyams being a lot funnier than I would have expected. The My Scenes feature allows you to bookmark a scene so you can visit it later with a click of a button. The missing extras make this one quite a bare bones release.
2/10.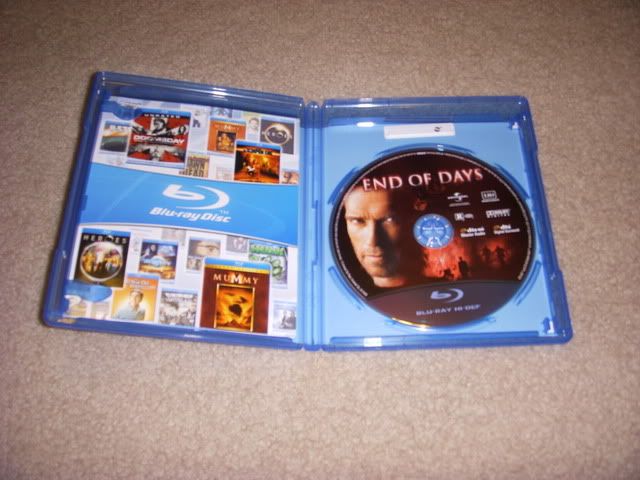 Blu-news Summary:
End Of Days was surprisingly entertaining. It was fun, and quite mindless, but that's why I liked it, very funny at times as well. The video was decent, and the audio was quite good, both with the source mostly to blame. The audio commentary was great, but the majority of extras were missing. Overall I would say "
Give It A Rent.
"
NOTE:
Amazon.com
has the
Action Starter Pack (U-571, Miami Vice, and End Of Days)
for
41.95
, bringing each title to
13.98
. If you have interest in at least two titles, it wouldn't hurt to get the Action Starter Pack, as the third title is essentially free.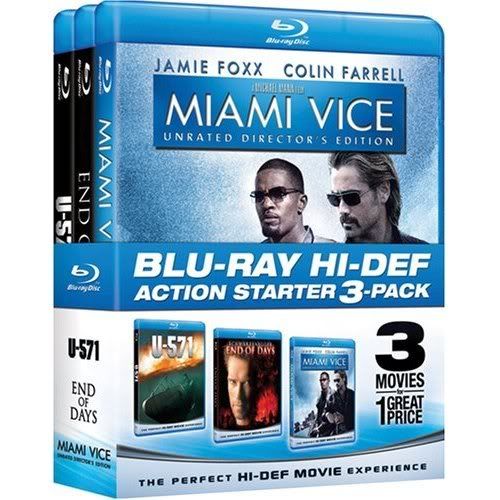 REVIEW NOTE: Our review previously indicated it was a VC-1 video encode, that was a mistake on our part, it is actually AVC/MPEG-4.