Heroes: Season One Blu-ray Review
Written by Loys Johnson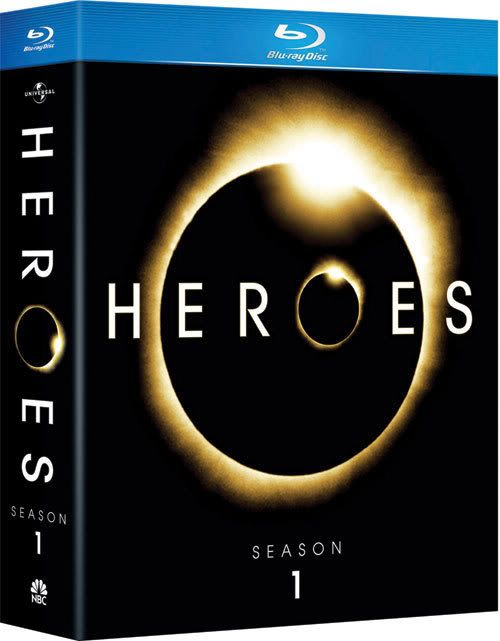 Video:
Universal brings all
23
episodes of Heroes: Season One on
five BD-50 discs.
The
1080p VC-1
transfer looked quite good. The transfer had nice rich colors, and detail was nice and sharp. There were scenes (usually indoor) that suffered from some quite extreme video noise, very fuzzy at times, but you get used to it after a couple of episodes. The show is true to the source though, and it is what it is, a television program. Despite it's faults, there was never a time I felt like I was watching anything but high definition.
7/10.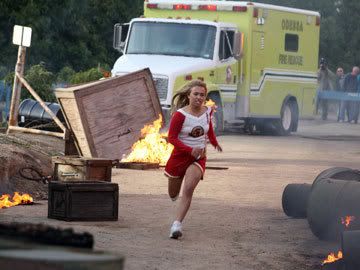 Audio:
Heroes comes to Blu-ray with a
DTS-HD Master Audio 5.1 track
, and it really sounds better than I expected. The show is more dialogue driven than anything, and the dialogue was always nice and clear. The surround sound was quite good, although audio had a heavy use of the front speakers. The show's score was surprisingly good, and worked very well with the show and lossless audio presentation. It definitely sounded great, and got better as the show progressed, I would easily give it an
8/10.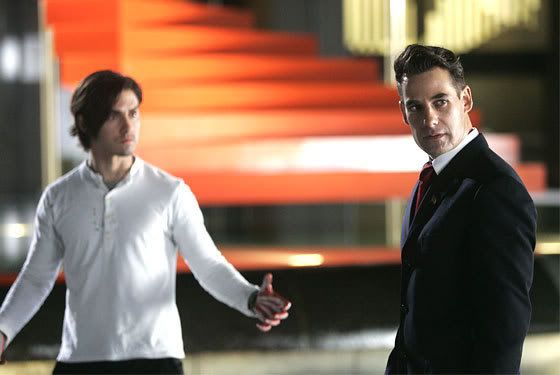 Extras:
Pilot Episode (HD)
Deleted Scenes (SD)
Special Effects (SD)
Stunts (SD)
The Making Of 'Heroes' (SD)
The Score (SD)
A Profile of Artist Tim Sale (SD)
Blu-ray Exclusive:
Picture-in-Picture Tracks
BD-Live
Artwork Presentation
Character Connections
The extras were great, it was disappointing that the only extra in high-definition was the pilot episode, I was still entertained with each. Exclusive to the Blu-ray is Picture-in-Picture tracks for select episodes, which were pretty good, there could have been more behind the scenes footage shown though. At the time of writing, BD-Live is not live just yet, but we will update the review when it does. The character connections and artwork presentations are pretty cool features as well, they were both very interactive, and great for fans of the show.
9/10.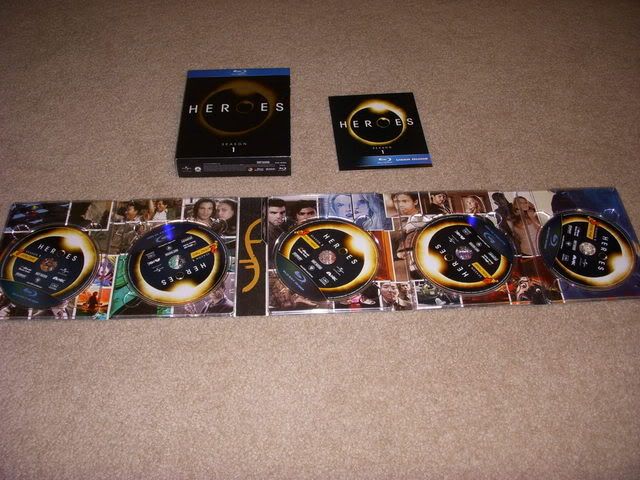 Blu-news Summary:
Heroes caught me by surprise, I thought the show would be mediocre at best. But from the first episode, I became hooked, the show is very interesting, intense, and funny at times as well, I can't recommend it enough. The video presentation was true to the source, and definitely good considering the show's budget and settings. The audio was fantastic, I have no idea how significant the audio upgrade is from the HD DVD version, but it's hard to be disappointed with it. Extras were superb, although mostly in standard definition. I would easily say '
Recommended
'.
To Order From Amazon.com, Click Here!
View The Show's Season One Trailer: