Heroes: Season Two Blu-ray Review
Written by Loys Johnson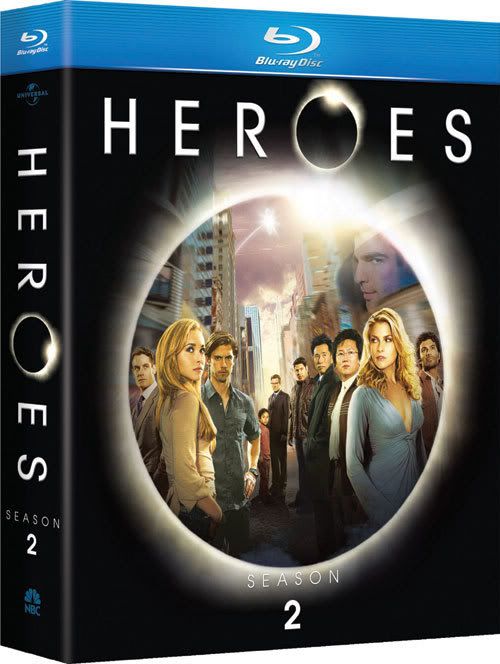 Video:
Universal brings all
eleven
episodes
to Blu-ray on
four discs
. Each episode is given a
1080p VC-1
video transfer, and manages to look better than season one. Production values seem to have gone up, after such a successful first season. The video transfers were all pretty strong, with colors being brighter and vibrant, and black levels usually nice and deep. Grain is present like the first season, at times it can look a bit excessive, most noticeable in the darker scenes. I was actually very impressed overall though, especially for a television show. The presentation left me impressed, and while it may not be demo material, it still looks great.
8/10.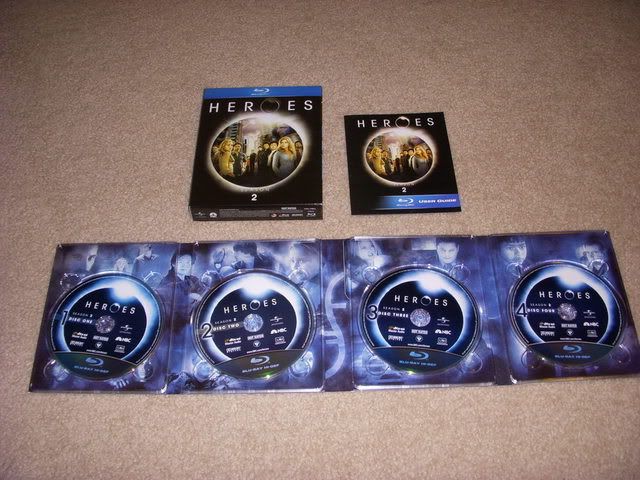 Audio:
The
DTS-HD Master Audio 5.1
track sounds great, clearly better than the first episodes of season one, but on par with what is experienced later in the first season. Like the previous season, dialogue was always very clear, and the surround sound did a good job at adding to the atmosphere, although it wasn't perfect. I was pleased with the audio, especially coming from a TV show, I'm glad Universal treats all titles equal when it comes to lossless audio.
8/10.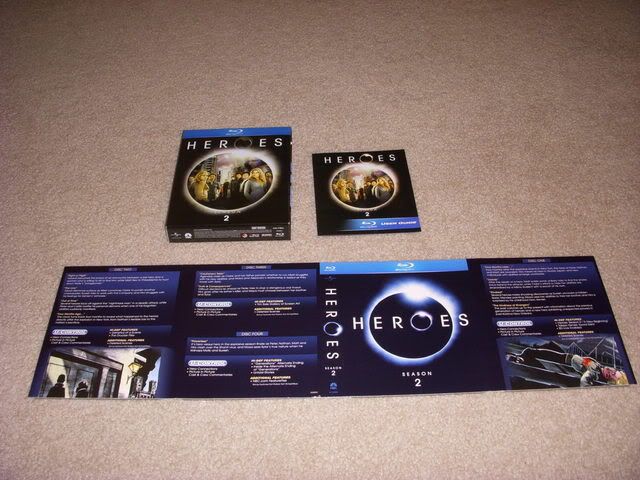 Extras:
Alternate Ending (HD)
Deleted Scenes (HD)
Untold Stories (HD)
Heroes: A New Beginning (HD)
Takezo Kensei: Sword Saint (HD)
Global News Interactive (HD)
Genetics Of A Scene (HD)
Still Gallery (HD)
Blu-ray Exclusive:
Picture-in-Picture Tracks
BD-Live
Hero Connections
YES! Universal did it! The extras were all in high definition, I was so happy when I realized that. The features are packed for this release, the alternate ending was cool, and the deleted scenes were alright as well. Exclusively on the Blu-ray version is a Picture-in-Picture track for each episode, Hero Connections, and BD-Live. Hero Connections is like the previous season, in which it links everybody together (See picture below). BD-Live is not live just yet, but we will update the review when it is. Great job Universal, this is the type of stuff I like to see, definitely a great presentation of extras.
10/10.
Blu-news Summary:
Heroes Season Two was a bit disappointing compared to the first season, but the writer's strike was a big part of that. I still loved the season, and can't wait for season three. The video was great, the audio was impressive, and the extras were pretty much perfect. '
Highly Recommended.
'
To Order From Amazon.com, Click Here!