The Nightmare Before Christmas Blu-ray Review
Written by Loys Johnson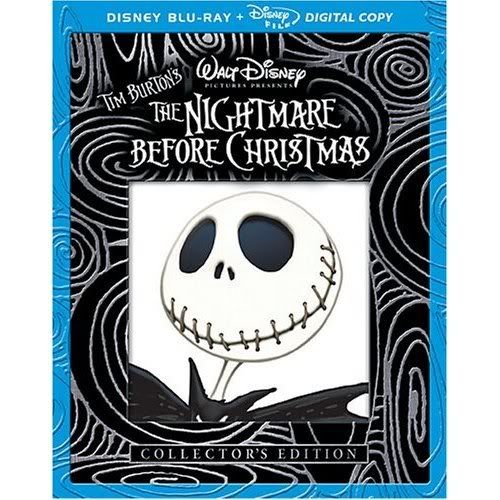 Video:
Nightmare comes to Blu-ray with a
1080p AVC/MPEG-4
video transfer. Wow, how amazing! The video transfer was simply superb, every small detail came to life, this is what high-definition was meant for. The colors during Christmas Town popped like no other, vibrant and strong, I was always at awe. Black levels were always solid and deep, allowing even more depth to the transfer.
The transfer was quite clean, considering it's age, but I saw a few speckles here and there, nothing big enough to dock the score. There are a few stylistic choices used in Nightmare, the lighting on the characters did make it look a bit soft at times, and while it is intentional, it doesn't look amazing. Overall I was very pleased, even surprised by how good the transfer looked.
9.5/10
.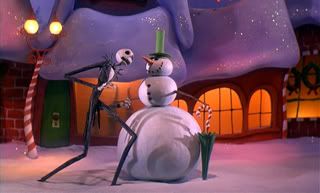 Audio:
Nightmare is given a
Dolby TrueHD 7.1 audio track
, a first for Disney. I found it demo material at all times, everything was extremely impressive about it. The film's musical numbers were just incredible, with 'What's This?' being the best of both worlds audio/video wise. The instruments were nice and clear, and forgive my upcoming comment...it really just sounded magical. Dialogue was always nice and clear, and the film made good use of all the speakers, with the bass even packing a punch. Just amazing, and more than I ever expected.
10/10
.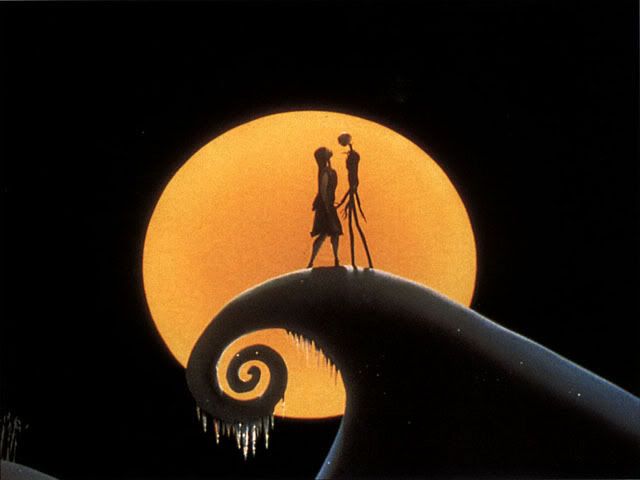 Extras:
'What's This? Jack's Haunted Mansion Holiday Tour (On Track Version, 7 minutes, HD)
'What's This? Jack's Haunted Mansion Holiday Tour (Off Track Version, 37 minutes, HD)
Tim Burton's Original Poem (HD)
All-New Audio Commentary by Producer Tim Burton, Director Henry Selick, and Music Composer Danny Elfman
Frankenweenie (SD) With All-New Intro by Tim Burton (HD)
Vincent (SD)
Deleted Storyboards (SD)
Deleted Animated Sequences (SD)
The Making Of Tim Burton's 'The Nightmare Before Christmas' (SD)
Halloween Town
Christmas Town
The Real World
Storyboard-To-Film Comparison (SD)
Posters
Trailers (Teaser Trailer/Trailer) (SD)
Disneyfile Digital Copy (For PC/MAC)
Blu-ray Exclusive:
Blu-ray Introduction by Tim Burton (HD)
Yes, Disney did not skip on the extras. I'm so glad so many cool features were included. The disappointing part was that many extras were in standard definition, but luckily not all. They were all definitely interesting, and I watched Frankenweenie for the first time in my life (Great as well), it was just nice and packed. The Blu-ray introduction by Tim Burton was short but cool, we have seen similar introductions on releases such as Lost: The Complete Third Season Blu-ray. The digital copy was a cool feature, although I am pretty sure the MSRP was raised because of it. Overall it was just a great bunch of extras, and was definitely happy to see them all there.
9/10.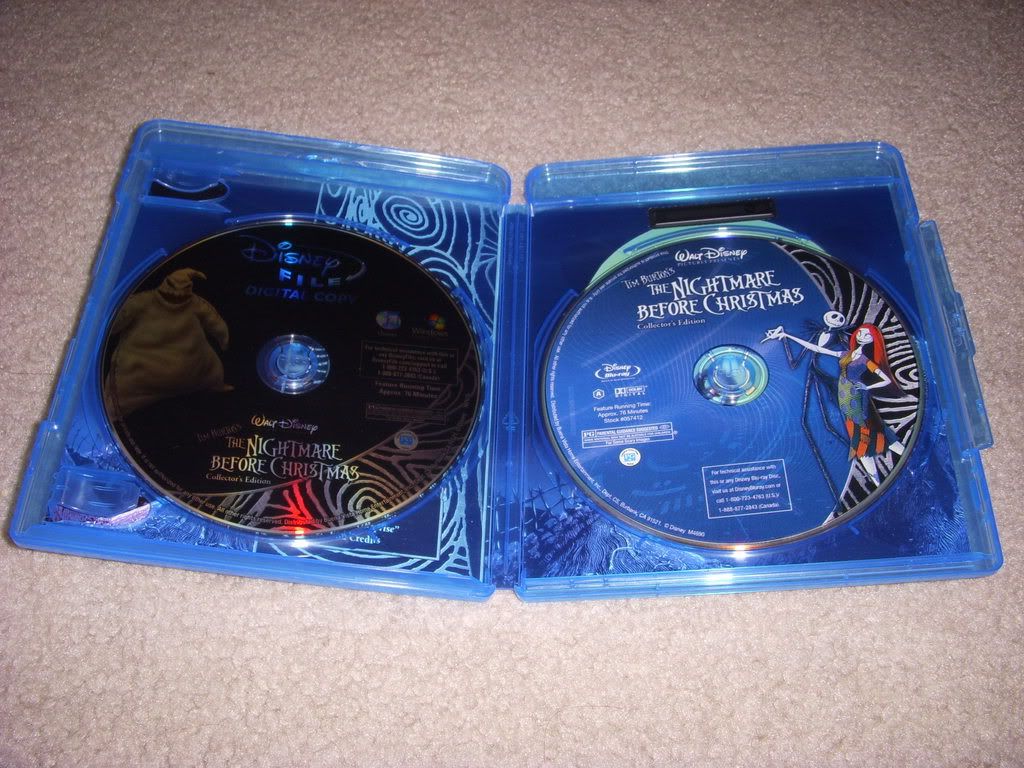 Blu-news Summary:
Tim Burton's Nightmare Before Christmas was a film I enjoyed quite a bit when I was younger, it had been a long time since I revisisted the film though. Now with the Blu-ray, I remember why I loved the film so much. It's a film all families can enjoy together. The video transfer was superb, the audio track just amazing, and the extras were packed as well. '
Highest Recommendation.
'
To Order From Amazon.com, Click Here!
View The Film's Blu-ray Trailer: