Day Watch Blu-ray Review
Written by Loys Johnson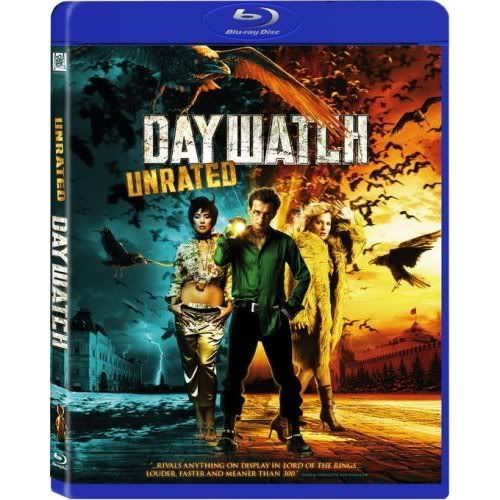 Day Watch comes to Blu-ray with a
1080p AVC/MPEG-4
video transfer. The film looks great, the opening scene is just WOW! Fantastic detail. Detail manages to stay very strong from start to finish, and left me very impressed. Black levels are great, and very nice and deep. The colors are nice and vibrant, many scenes being demo material, reds and blues leap off the screen. The transfer does have quite bit of grain at times, but that's not a bad thing, although occasionally intrusive.
8.5/10
.
Audio
A
Russian DTS-HD 5.1 Master Audio
track is included, and is very good. Fox also included an English DTS 5.1 surround track, as well as French and Spanish 5.1 Dolby Digital Surround tracks. The audio makes good use of the surround speakers during any action scenes, and there are quite a bit. Any scene with music also makes good use of the surround speakers. Dialogue is nice and clear, and never hard to hear. It's not the best audio track I have heard, but it's definitely impressive.
9/10
.
Commentary by Director Timur Bekmambetov
The Making Of Day Watch (26:08) (SD)
TV Spots (6:02) (SD)
Theatrical Trailer (2:32) (HD)
Russian Trailers (6:18) (SD)
D-BOX Motion Code
The commentary is the most entertaining extra, in which director Timur Bekmambetov gives his thoughts on specific scenes and the overall film. The making of Day Watch includes interviews with the stars and crew involved, and explains the story and what they were trying to do with the film, as well as behind-the-scenes. The TV Spots were very quick, and felt a bit pointless, with various lasting about 6 seconds. The theatrical trailer was included in full high-definition, which was a plus. The Russian trailers were all in standard definition, but still glad they were included. A D-Box Motion Code is also available for those with the setup that supports it. The features felt a bit lacking, although I'm glad the DVD features were still included. Animated subtitles were missing from the release, as was Night Watch, quite a disappointment, but not the end of the world.
4/10
.
Day Watch is a horror fantasy, and a great sequel to Night Watch. The film has some great action scenes mixed with some humor, and ends up being quite a bit of fun. Like the first film, the movie is not everyone will enjoy though. The video presentation is great, being demo material at times. The audio is fantastic, and comes to life in any action scene. The extras felt a bit lacking, although I'm glad at least the extras were ported from the DVD. The missing animated subtitles was disappointing, but hardly necessary to enjoy the film.
Fans of the film will definitely be pleased
, and for others I say '
Give It A Rent.
'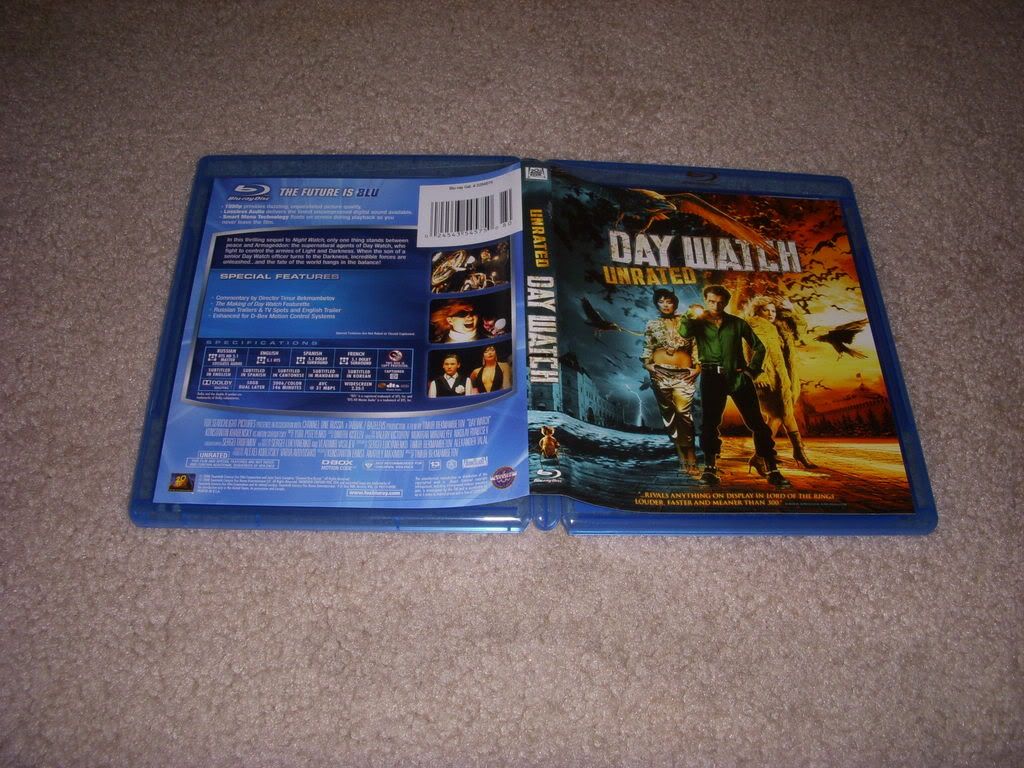 To Order From Amazon.com, Click Here!

View The Film's Trailer: