Kill Bill Vol. 2 Blu-ray Review
Written by Loys Johnson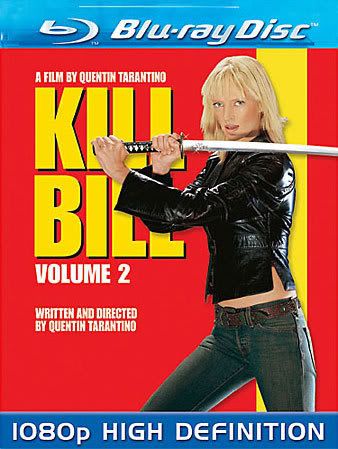 On a
BD-50
with a
1080p AVC/MPEG-4
video transfer, Kill Bill Vol. 2 looks amazing. The film begins in black and whie, and the black levels are extremely solid. Detail is also amazing right from the start. Every pore, every wrinkle, and every freckle were extremely visible and clear, it is honestly some of the best detail I have seen in a Blu-ray release. The hot golden desert featured in the film also comes to life with vibrant colors, and extremely clear detail. Everything was stunning about the transfer, I could not find anything to complain about.
AMAZING.
10/10
.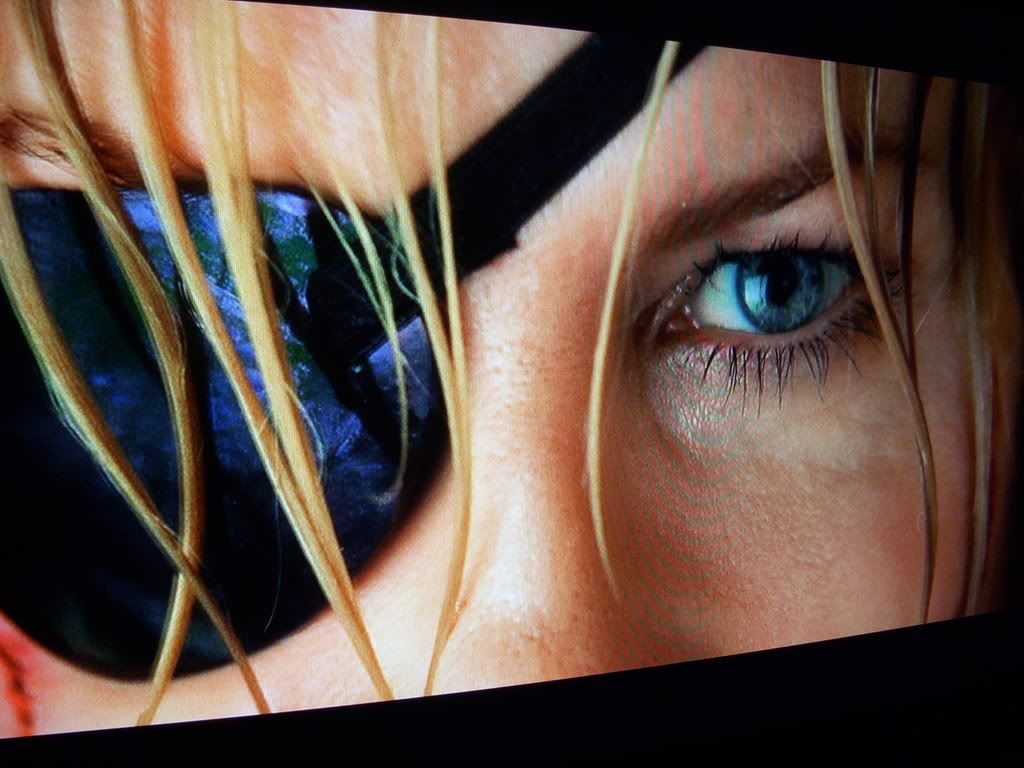 Kill Bill comes to Blu-ray with
5.1 Uncompressed PCM
audio, and it's superb. The film's music adds so much to the film, and I can't imagine it sounding any better. The heavy breathing at the start of the film was chilling. Every speaker was put to good use, and it's clear from start to finish. Dialogue was always very clear, and sounded fantastic. The audio was just great, and demo material at all times.
WOW
.
10/10
.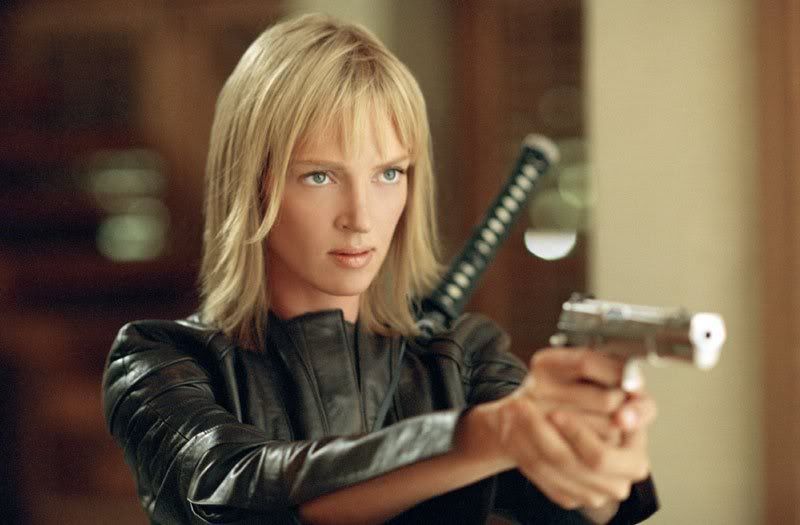 The Making Of Kill Bill Vol. 2 (26:03)
"Damoe" Deleted Scene (3:37)
"Chingon" Musical Performance (11:32)
Extras were all presented in standard defintion. The Making Of Kill Bill Vol. 2 was the best feature included. The deleted scene was short, but showed off a bit of Bill's skills not shown in the film. The musical performance was alright, it was a performance by the band at the Kill Bill vol. 2 premiere. Extras definitely were lacking, but still glad they provided a few extras.
4/10
.
Blu-news Summary

Like Vol. 1, the Blu-ray releases were my first introduction to the Kill Bill universe. I enjoyed the film a lot more than I ever expected I would. The film's fantastic story is mixed with amazing action scenes, and much more that will leave you loving the film. The video presentation is amazing, one of the most impressive releases on the Blu-ray format to date. Audio is also demo material at all times, even chilling at times. Extras were a bit lacking, but at least all extras were ported from the DVD release. I was extremely impressed, and without hesitation say '
Highly Recommended.
'
View The Film's Trailer