Leatherheads Blu-ray Review
Written by Loys Johnson
1080p VC-1
video transfer that looks fantastic. Detail is amazing, and the stylized color palette is always very vibrant. Black levels are solid from start to finish. I was very impressed with the video transfer, leaping off the screen any moment it can. Some scenes are so incredibly three-dimensional, with every bit of detail visible. Leatherheads looks fantastic, and almost a perfect presentation.
9.5/10
.
DTS-HD 5.1 Master Audio
track. The audio track makes good use of the surround speakers with the crowds cheering, and the film's well-fit soundtrack. Dialogue stays in the front speakers, and is very clear. I was not amazed by the track, but it sounds great overall.
8/10
.
Audio Commentary with Director George Clooney and Producer Grant Heslov

Picure-in-Picture Track
MyScenes

The Picture-in-Picture track features a video commentary with Director George Clooney and Producer Grant Heslov, as well as behind-the-scenes and cast/crew interviews. MyScenes allows you to bookmark your favorite scenes. The track is very good, and provides a good behind-the-scenes look at the film, although you must have a Profile 1.1 capable Blu-ray player to access the Picture-in-Picture track.
5/10
.
Highly Recommended.
'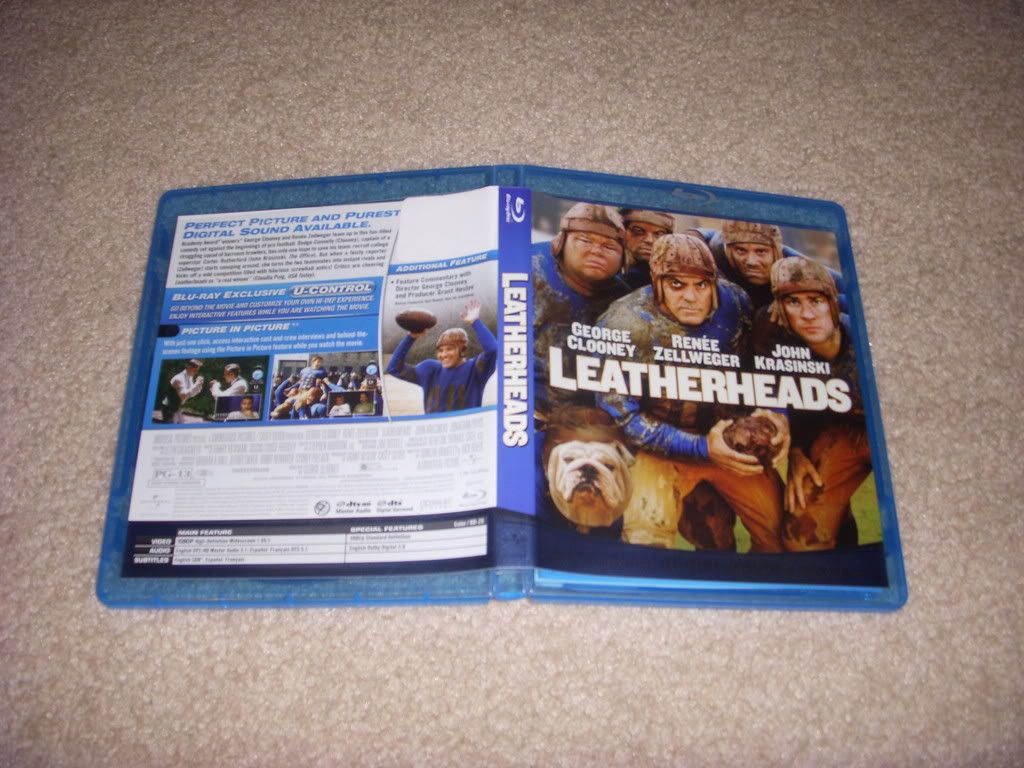 To Order From Amazon.com, Click Here!
View The Film's Trailer: