Madagascar Blu-ray Review
Written by Loys Johnson
1080p AVC/MPEG-4
video encode, which is very easy on the eyes. Madagascar is beautiful presentation with vibrant colors, and amazing detail. Detail is remarkable, and just comes to life. I don't think anyone expected the transfer to be anything short of outstanding, and Madagascar does not disappoint.
10/10
.
English 5.1 Dolby TrueHD
is included with the release, and it sounds fantastic. The film makes an excellent use of the surround speakers, with the music, sound effects, and dialogue very strong. It's the small sound effects in the background that add so much more to the experience, never realized on the DVD version. I was very pleased and very surprised by how strong the audio was for the Blu-ray release.
9/10
.
Commentary with Directors Tom McGrath and Eric Darnell
Mad Trivia Pop-Up
Penguins In A Christmas Caper (12:08) (HD)
Mad Mishaps (1:30) (HD)
Meet The Wild Cast (7:47) (SD)
Behind The Crates (23:16) (SD)
The Tech Of Madagascar (4:59) (SD)
Penguin Chat (8:43) (HD)
Enchanted Island (7:50) (SD)
Dreamworks Animation Video Jukebox (HD)
'I Like To Move It' Music Video (2:50) (SD)
Learn To Draw (6:24) (HD)

Extras are decent, although a bit more on the obnoxious side. The extras are mostly aimed at kids though, and can see any regular happy child to be very satisfied with the extras. 'I Like To Move It' seems to be quite the hit. Also included Penguins In A Christmas Caper Short, which looks fantastic like the film, and a solid addition to the release.
6/10
.
Recommended.
'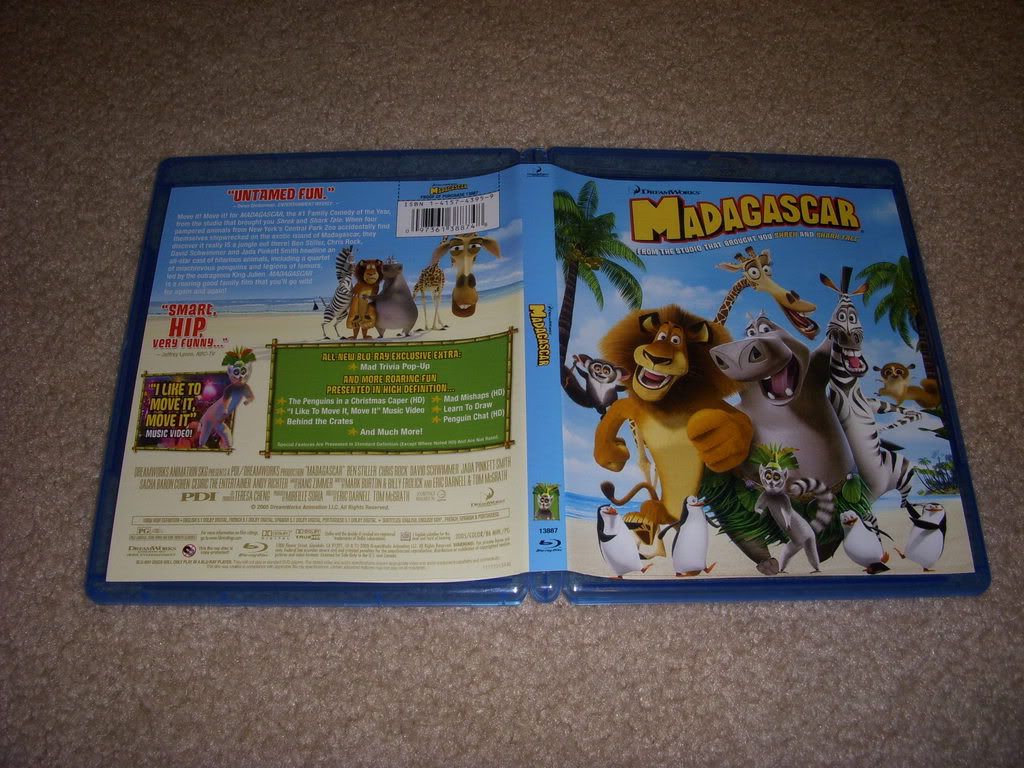 To Order From Amazon.com, Click Here!
View The Film's Trailer: