Made Of Honor Blu-ray Review

Written by Loys Johnson


BD-50
with a
1080p AVC/MPEG-4
video transfer. The transfer was quite good, with detail being very strong. Colors were generally pretty good as well, although did not pop from start to finish. The scenes in Scotland were the most impressive, with every detail and color coming to life and leaping off the screen. Black levels were always very deep and solid. The transfer simply looked good, with no video defects or issues.
8/10
.
Dolby TrueHD 5.1 Surround
audio track. The romantic comedy relies heavily on the front speakers, and sounds quite good as expected. Dialogue is the main focus of the film, and it is always nice and clear. Music made a good use of the surround speakers, heavy like Kanye West's Gold Digger, to a light romantic comedy score. Made Of Honor will not be your next demo disc, but it sounds perfectly fine.
7/10
.
Commentary with Director Paul Weiland
Save The Date: The Making Of Made Of Honor (12:54) (HD)
Three Weddings and a Skyline (6:49) (HD)
Deleted Scenes:
Locker Room (:38) (SD)
Highland Games (2:36) (SD)
Previews (HD)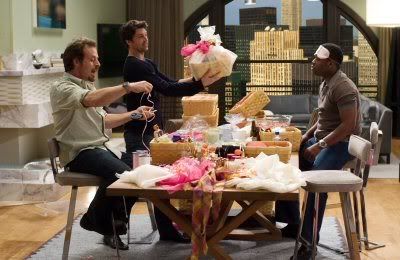 Blu-ray Exclusive
BD-Live
The disc is BD-Live enabled, but brings nothing exclusive to the release of Made Of Honor. Clicking on the logo will take you to Sony's BD-Live center, which features trailers for current and upcoming Blu-ray releases, as well as theatrical. Nothing exciting here, although a decent feature to be included. Overall extras get
5/10
.
Made Of Honor was a hilarious and fun romantic comedy. The film is very similar to 'My Best Friend's Wedding', switching the main role over to the guy. The characters are fantastic, and the grandmother in the film had me cracking up so much. The film is definitely one of the best romantic comedies I have seen this year, and is truly hilarious. Give the film a chance whether it be a rental or a purchase. '
Recommended.
'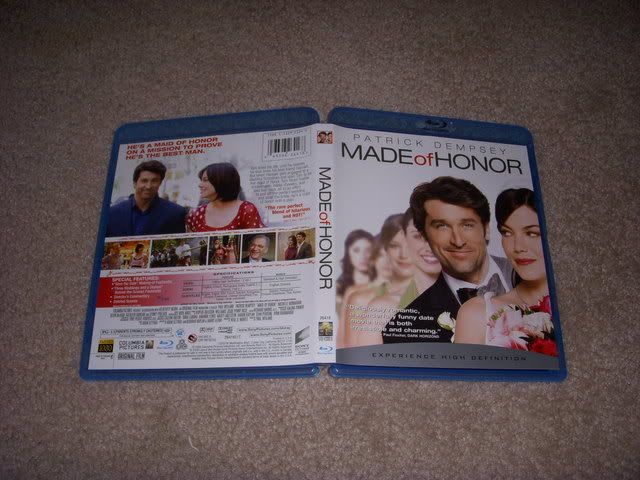 To Order From Amazon.com, Click Here!
View The Film's Trailer: