Pushing Daisies: Season One Blu-ray Review
Pushing Daisies includes
all 9 episodes
of Season One on 3 Blu-ray discs, with
1080p VC-1
video transfers. Colors are very nice, extremely strong and remarkable. Even the very beginning of episode 1 will have you gasping for air at how gorgeous it looks. Detail is extremely strong and very impressive. The visual style is very unique and amazing, making for a fantastic Blu-ray presentation.
9/10
.
Pie-Lette
Dummy
The Fun In Funeral
Disc 2:
Pigeon
Girth
Bitches
Disc 3:
Smell Of Success
Bitter Sweets
Corpsicle
English and French Dolby Digital 5.1 audio
tracks. The Dolby Digital 5.1 track is quite good, dialogue is nice and clear. It does leave a bit to be desired, music in particular, such as hearing Olive (Kristen Chenoweth) sing 'Hopelessly Devoted To You'. It honestly just felt limited, and was a decent track, I could just imagine it being so much better and dynamic.
6/10
.
Extras
Pie-Time - Time For Pie
Alright, so the menu for this completely confused me, but it includes interviews and behind-the-scenes of the film, as well on comments on a few guest stars. Pie-Time features are presented in high definition.
2/10
.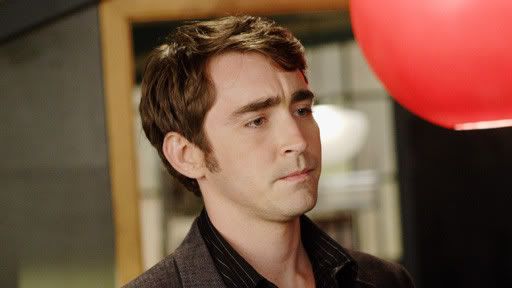 Blu-news Summary
Pushing Daisies is a fantastic and very original show, which includes a great cast, a fun atmosphere, and much more to love. The video presentation is stunning, and will leave anyone pleased. The audio is decent, although it did feel limited. Extras were minimal and in standard definition. I love the show very much, and the video presentation is simply amazing, that I would say '
Recommended
' despite the lossy audio.