Then She Found Me Blu-ray Review
Written by Loys Johnson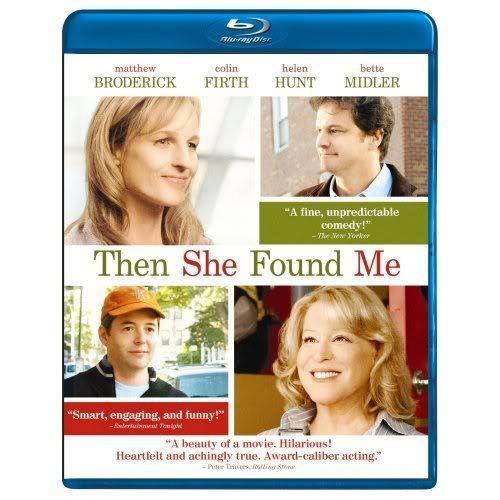 Then She Found Me comes to Blu-ray on a
BD-25
with a
1080p AVC/MPEG-4
video transfer. The transfer was a mixed bag for me, it was not amazing, but it wasn't bad either. The transfer does have a bit of grain, but it's hardly intrusive. Colors are quite strong, especially in well-lit scenes. Detail is good for the most part, but I always felt like it would have been a bit stronger. Overall I was quite pleased with the transfer, and does not look bad by any means.
7/10
.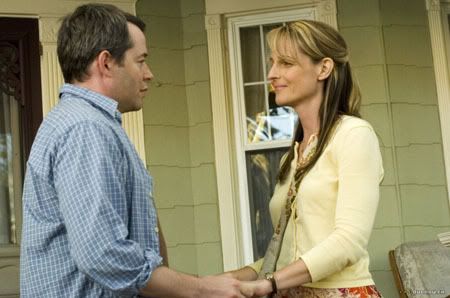 Image Entertainment presents the film with a
DTS-HD 5.1 Master Audio
track. The film is very dialogue driven, and was good considering the source. There were a few scenes in which the dialogue felt a bit flat, but it seems like a budget issue over anything. The film's score was very light, but fit's the film very well. Then She Found Me won't leave you amazed in the audio department, but it certainly sounded decent, and the best I can imagine the film sounding.
7/10
.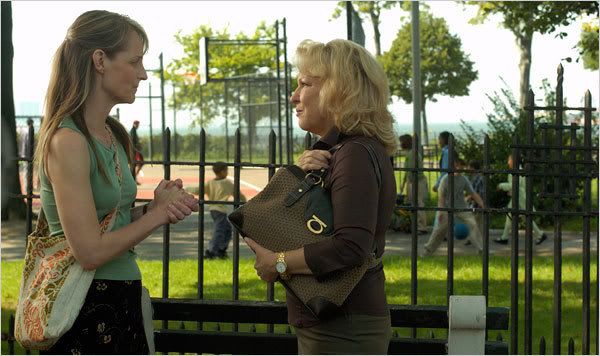 Extras
Commentary with Helen Hunt
Featurette (11:44) (SD)
Theatrical Trailer (2:33) (SD)
Interviews:
Helen Hunt (4:09) (SD)
Bette Midler (3:26) (SD)
Colin Firth (3:59) (SD)
Matthew Broderick (3:25) (SD)

The commentary by Helen Hunt was quite entertaining. She went into depth about specific scenes and shots, and why she needed specific actors for the parts. The featurette showed quite a bit of behind-the-scenes. The extras also included interviews with the cast, and what drove them to do the film, as well as other questions about he film. All extras were in standard definition unfortunately, but forgivable. There are not very many extras, but I'm glad all DVD extras were included on the Blu-ray version.
3/10
.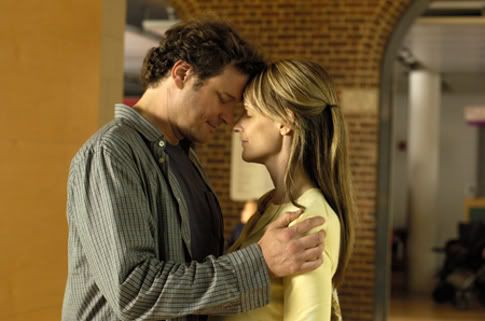 Then She Found Me was a very smart film, and Helen Hunt's first directing experience is very solid. The cast is great, and all very believable. The film makes you laugh, smile, and feel for the characters. The video is quite good, and while it left me wanting a bit more, it was certainly solid. Audio was decent, and I can't imagine the film sounding any better than the lossless audio available. Extras were lacking, but still entertaining. I loved the movie, and as for the Blu-ray presentation I say '
Recommended.
'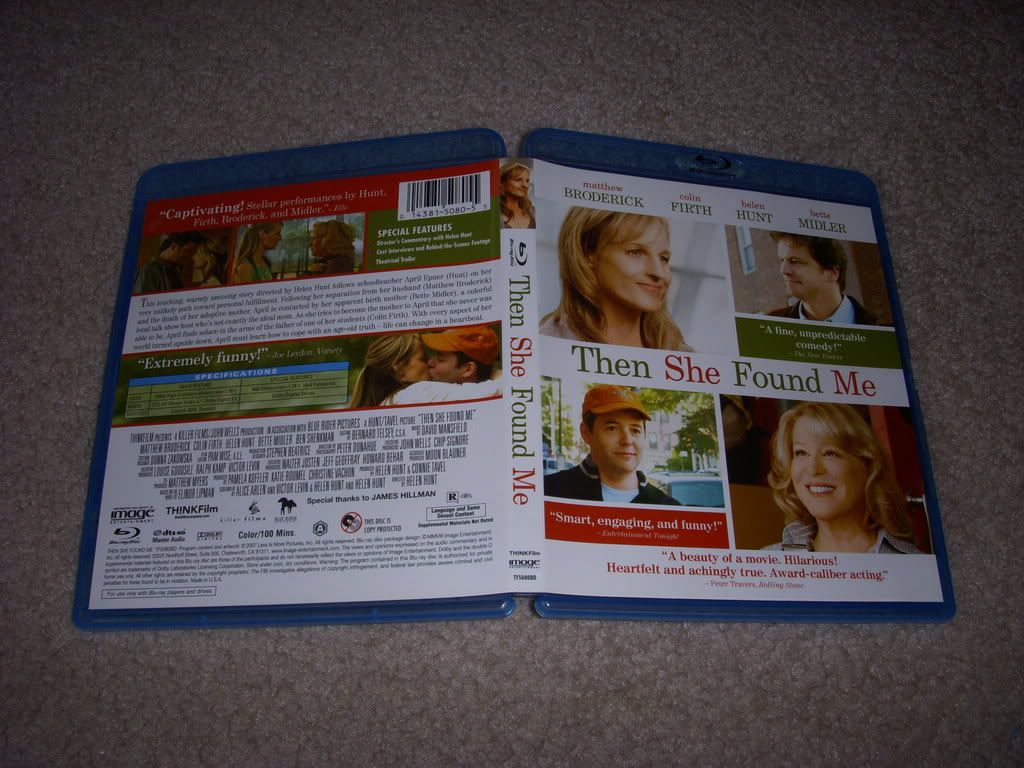 To Order From Amazon.com, Click Here!
View The Film's Trailer: