What Happens In Vegas Blu-ray Review
BD-50
disc with a
1080p AVC/MPEG-4
video transfer. The transfer is quite vivid, and manages to pop from start to finish. The colors were very vibrant, and leaped off the screen. Black levels were also nice and deep, managing to really impress for the majority of the film. The flesh tones were the only thing that managed to bug me about the transfer, with the actors looking very reddish-orange, and no it wasn't just a bad spray on tan. Overall I was very pleased with the transfer, despite the few flaws.
8/10
.
The
DTS-HD Master 5.1 Audio
was quite solid. It definitley had it's moments where it really shined, busy city scenes in particular. Dialogue is the majority of the film, and managed to stay crystal clear throughout. Comedies have not exactly been demo material in the audio department, and What Happens In Vegas is no different. It doesn't sound bad by any means, but when compared to overall Blu-ray releases it only is decent.
7/10
.
Gag Reel
Deleted and Extended Scenes
From The Law Firm of Stephen J. Hader, Esq.
DVD Extra Time With Zach Galifianakis
Sitting Down With Cameron and Ashton
Digital Copy
Blu-ray Exclusive:
Bottoms Up! An Intoxicating Vegas Experience
The majority of extras were in high-definition, which was definitely a plus. The extras overall were quite mediocre, with very little being entertaining. Bottoms Up! An Intoxicating Vegas Experience was an actually quite cool feature, although quite stupid at the same time. It is a BD-Java game in which 'I've Never ________' pops up every once in a while, in which you take a drink if you have done the action listed. It could be fun with friends, but it probably would have worked better out of the movie.
6/10
.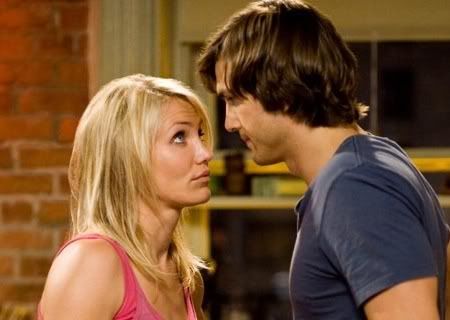 Blu-news Summary
What Happens In Vegas managed to keep me entertained, which isn't hard for me. The film's quite funny, and some great characters. Cameron Diaz and Ashton Kutcher tend to have some very over obnoxious parts, and while it fit the characters, it did feel a bit overboard. The video transfer is very good, and the audio is quite decent. Extras were alright, and I'm glad they were mostly in high-definition. Overall I would say '
Give It A Rent
.'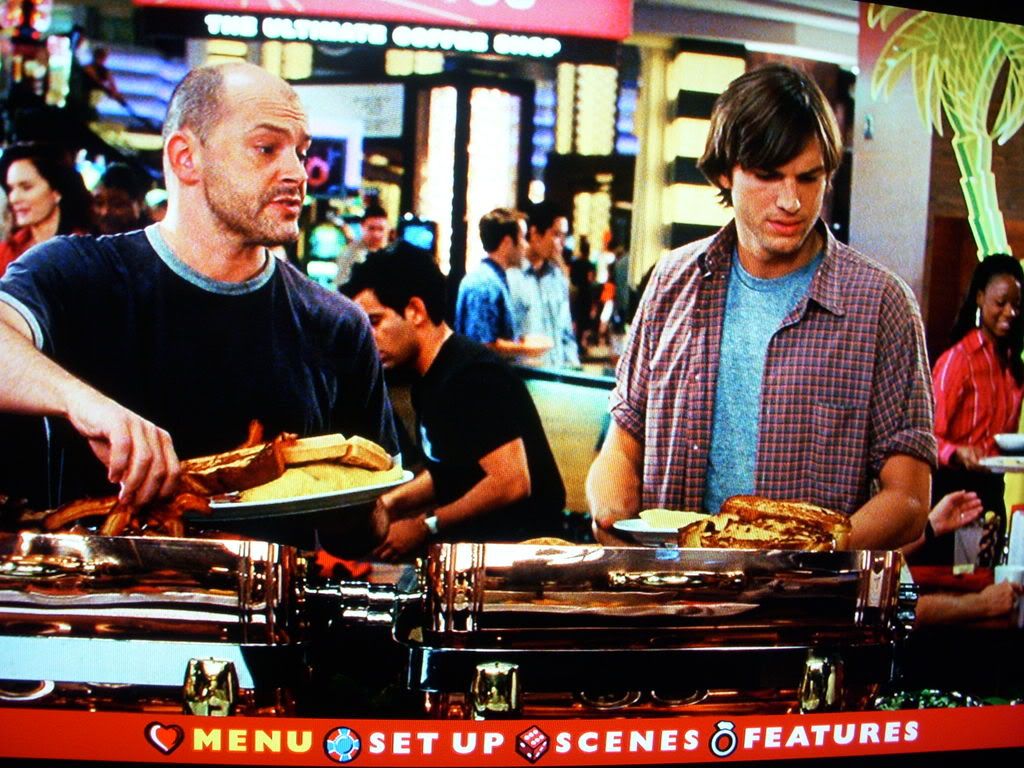 To Order From Amazon.com, Click Here!