Hancock comes to Blu-ray with a
1080p AVC/MPEG-4
video presentation. The film looks good, typical of new releases. Colors are good, detail is excellent, and black levels are solid. There was a bit of grain, but never intrusive. The film features quite a bit of 3-D pop that we have become used to seeing with many fantastic Blu-ray releases. There were a few scenes that were not as impressive and a bit more on the weak side, but there's not too much to complain about.
8/10
.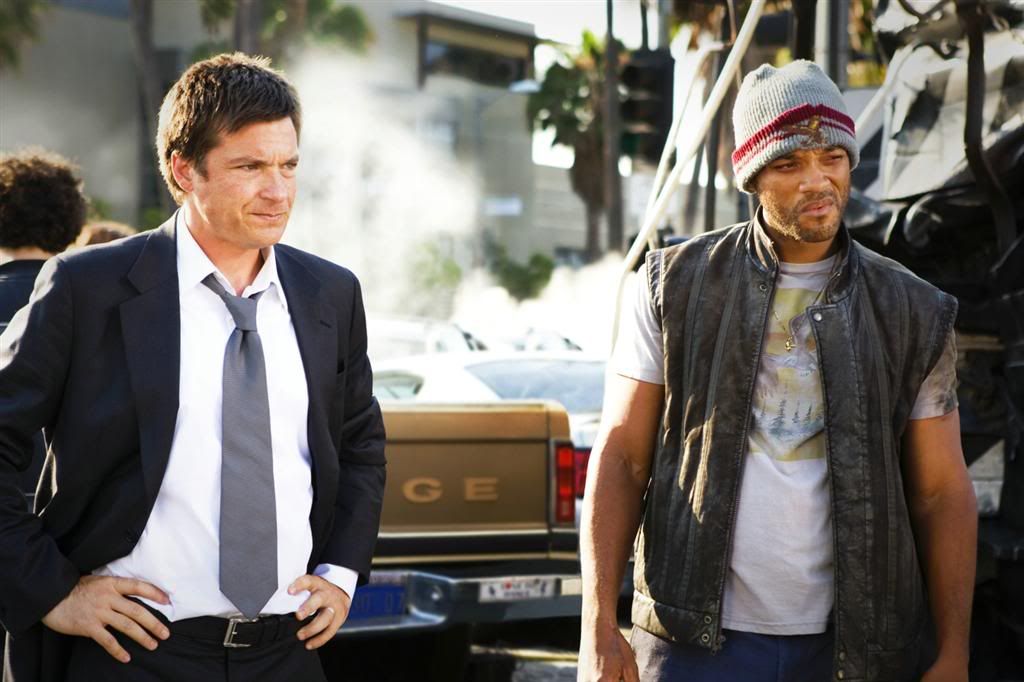 Audio
Sony has included
5.1 Dolby TrueHD
audio track, and it was quite good. I have to admit I was expecting a bit more, but I was still pleased. Dialogue was always clear despite the action sequences. The film made a good use of the surround speakers, with the film's score coming through beautifully. After viewing a few recent action releases such as Wanted and The Incredible Hulk, Hancock just doesn't compete in the audio department, but most should be very happy with the track overall.
8/10
.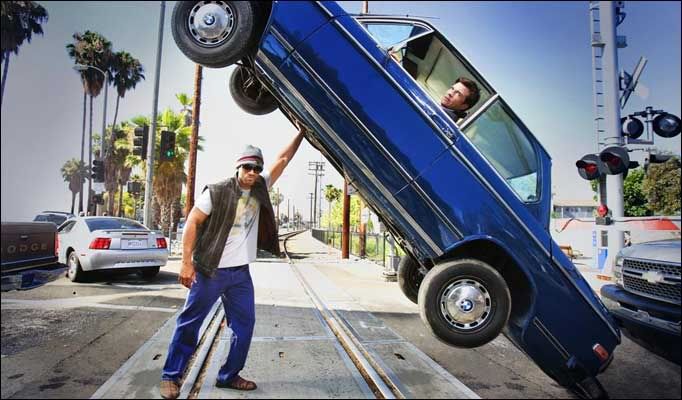 Extras
Disc One:
On Set Visual Diary Picture-in-Picture
Superhumans: The Making Of Hancock (12:51) (HD)
Seeing The Future (15:11) (HD)
Building A Better Hero (8:15) (HD)
Bumps And Bruises (10:28) (HD)
Home Life (10:48) (HD)
Suiting Up (8:22) (HD)
Mere Mortals: Behind The Scenes With ''Dirty Pete'' (3:57) (HD)
D-BOX Motion Code
Previews (HD)
BD-Live
Disc Two:
Recommended.
'