Step Brothers Blu-ray Review
Step Brothers comes to Blu-ray with a
1080p AVC/MPEG-4
video presentation. The release was fairly impressive, although a bit disappointing at the same time. The film never looked bad, but also never had the 3D pop most new releases have, it felt quite flat and dull at times. Colors were strong for the most part, although a few scenes were not as impressive. Overall I was pleased with the transfer though, definitely high-def, just not as fantastic as recent releases.
8/10
.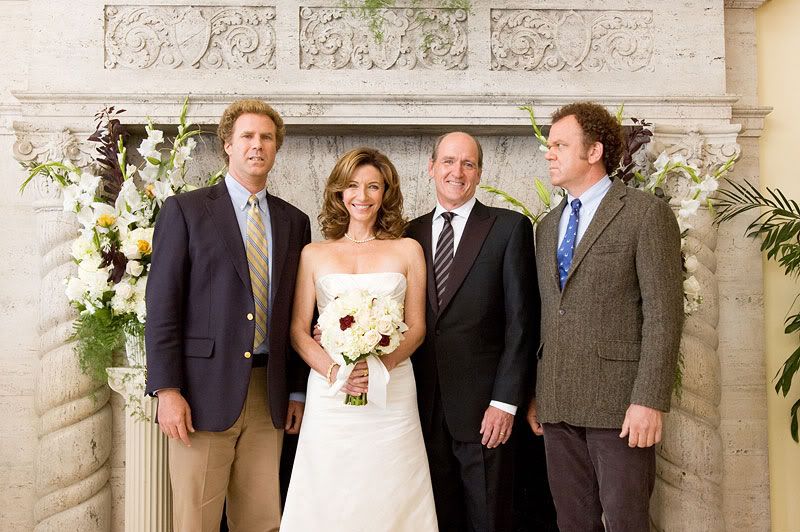 Audio
A
5.1 Dolby TrueHD
audio track is included, and sounds just as I expected. The comedy film is extremely dialogue driven, and sounds nice and clear. Surround speakers are used occasionally, particularly during the film's score and the film's hilarious song called 'Boats 'N Hoes'. The track was clear, and while not impressive, it was definitely pleasing.
7.5/10
.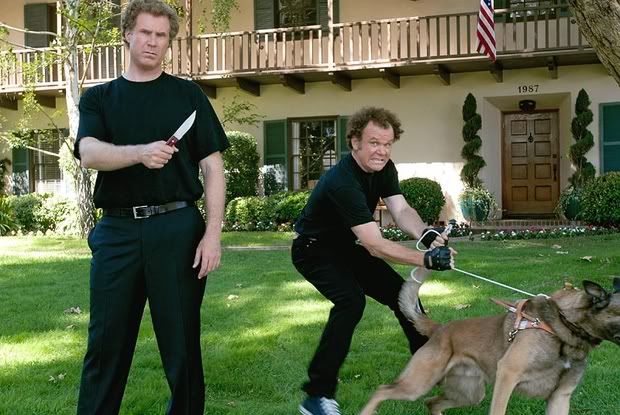 Extras
Disc One:
Commentary With Will Ferrell, John C. Reilly, Adam McKay, Special Guest Baron Davis And Scored By Jon Brion
Boats 'N Hoes Music Video Editor
Deleted Scenes (1:44) (HD)
Extended And Alternate Scenes (2:50) (HD)
Previews (HD)
Easter Egg:
Highlight 'Randy Flashback' located at the bottom of 'Extended And Alternate Scenes' and click to the right to see a dog,
click the dog to view an additional flashback. (:44) (HD)
BD-Live
Disc Two:
Line-O-Rama (5:55) (HD)
Gag Reel (4:15) (HD)
Job Interviews (28:59) (HD)
Therapy (13:30) (HD)
Prestige Worldwide Full Presentation (4:51) (HD)
Boats 'N Hoes - Music Video (1:52) (SD)
Dale Vs. Brennan (6:52) (HD)
The Making Of Step Brothers (22:03) (HD)
The Music Of Step Brothers (18:16) (HD)
Charlyne Moves In (7:19) (HD)
L'Amour En Caravane (12:02) (HD)
Red Band Trailer (2:26) (HD)
BD-Live
Step Brothers was definitely an interesting film, one which I can't say I totally enjoyed. I felt the film was very funny, and the cast is great, but I personally thought the title lacks any replay value. The film is forgettable, and while it's not bad, I think a rental would be best.
The Blu-ray release is very good, with a nice video presentation, and decent audio. There are quite a few extras, including a Boats 'N Hoes music video editor, allowing you to edit your own cut of the video and sharing with others on BD-Live, you can even view other creations. While it's not the most awesome feature, it's a step forward to more improved games and activities in the future. Overall, Step Brothers on Blu-ray is '
Worth A Look
', be it rental or purchase.
To Order From Amazon.com, Click Here!